VCU hoops opens with exhibition game
Fred Jeter | 10/23/2015, 12:34 p.m.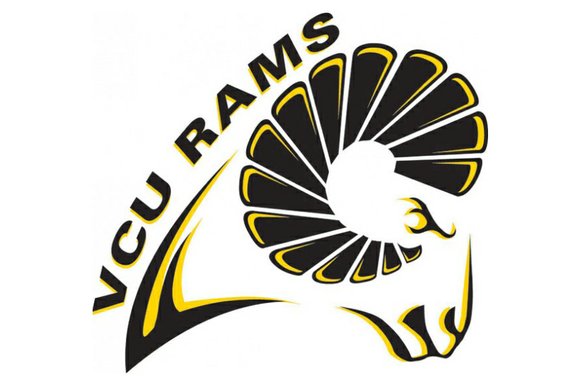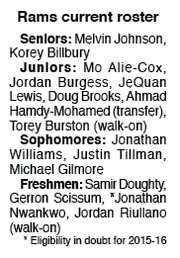 The Will Wade era of Virginia Commonwealth University basketball is on the launching pad, preparing for a long-awaited take off.
This year's theme: "Where there's a Will, there's a way."
The Rams' first showing since Coach Wade succeeded Coach Shaka Smart in April will be 4 p.m. Saturday, Oct. 24, in the free Black & Gold exhibition game at the Siegel Center on Broad Street.
The season will commence with a mixed bag of legitimate questions as well as lofty expectations.
Questions:
• Is it reasonable for any coach to duplicate the sustained success of former Coach Smart, who is now at the University of Texas?
 In six seasons, Coach Smart was 163-56 — 26-10 last year — with five straight NCAA bids, highlighted by a 2011 trip to the Final Four. VCU is coming off an Atlantic 10 tournament title.
• Who's the "main man" now that Treveon Graham has graduated to the NBA's Utah Jazz?
Graham scored 1,882 points — second all time to Eric Maynor — and was two-time All-Atlantic 10.
• Who will steal the show now that Briante Weber is gone?
The face of "Havoc," Weber was closing in on the NCAA all-time steal record before a late season knee injury.
Another missing person is last year's top freshman Terry Larrier, who transferred to the University of Connecticut. Also, all three of Coach Smart's recruits opted not to attend VCU once he left — Kenny Williams (University of North Carolina), Tevin Mack (University of Texas) and Jordan Murphy (University of Minnesota).
Here is Coach Wade's response:
"I think people get too caught up in who we've lost. We've got a good team with what we've got right here. We just need to coach 'em up."
The cupboard is far from empty.
Nine players are returning, led by Melvin Johnson (12.4 points per game, team high 86 three-pointers), who'll be joined by a flock of newcomers, including transfer Korey Billbury, who averaged 14.4 points and 7.4 rebounds a year ago at Oral Roberts University.
"We've got a lot of new players — new pieces — that we will try and weave into the fabric," said Coach Wade.
He says he is looking for "connectivity," meaning a blend of veteran players and rookies.
Under Coach Wade, the Rams are expected to employ the helter-skelter "Havoc" playing style created by Coach Smart.
In Coach Smart's final season even with Weber missing the last 12 games, the Rams had 132 more steals than their opponents and 194 fewer turnovers.
Added opportunities helped VCU launch 347 more shots than their opponents. That included 191 more three-point tries.
As a four-year assistant under Coach Smart, Coach Wade was focused on the press. As head coach two previous seasons at the University of Tennessee-Chattanooga (40-25 record), he used a similar style dubbed "Chaos."
Despite graduations and defections, VCU has every intention of being a contender for the Atlantic 10 title and making a sixth straight NCAA appearance.
There are resources aplenty.
The Rams have 66 consecutive sellouts at the always rocking Siegel Center. 
In early November, VCU's $25 million, 62,000-square-foot practice facility will open at 1300 W. Marshall St.
At least 28 games on this year's schedule will be televised to the local market.
Following Saturday's Black & Gold game, there will be an Alumni Game featuring such former Rams as Kendrick Warren, Bo Jones, Lionel Bacon, Rob Brandenberg, Ed Nixon and Calvin Duncan.
Also current players will be available for autographs.