Herring to run for re-election, not for governor
Jeremy Lazarus | 9/4/2015, 5:58 a.m. | Updated on 9/4/2015, 5:58 a.m.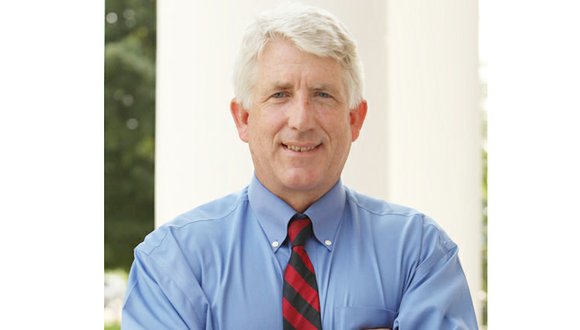 Mark Herring enjoys his job as Virginia's attorney general.
That's why the state's top legal officer announced Wednesday that he would seek re-election for a new four-year term in 2017 rather than going after the top job of governor.
He would be the first attorney general to run for re-election since Mary Sue Terry in 1989. Mr. Herring hopes he can win again just as Ms. Terry did.
On the Republican side, Delegate Robert B. "Rob" Bell III, 48, of Charlottesville, who failed to win his party's nod for attorney general in 2013, is regarded as a top prospect to challenge Mr. Herring.
In any case, Mr. Herring's decision ends the likelihood of an internal Democratic Party fight over the gubernatorial nomination. Lt. Gov. Ralph Northam, 55, Mr. Herring's former colleague in the state Senate, is a likely candidate.
Mr. Herring's decision is likely to end the ambitions, for now, of several Northern Virginia Democratic legislators who were eyeing runs for attorney general.
Mr. Herring, 53, of Loudon County, also endorsed Dr. Northam, a Norfolk physician. His endorsement essentially elevated Dr. Northam to front-runner status for the party's nomination to run for the office that Democratic Gov. Terry McAuliffe now holds. In Virginia, the governor is barred from running for a second consecutive four-year term.
"Serving as Attorney General has been the highest honor of my career," Mr. Herring wrote in an email statement Wednesday explaining his decision. "I love practicing law, I love public policy, and most of all, I love helping people. This job asks me to do all three every single day."
His decision drew applause from top Democrats. For example, U.S. Sen. Mark Warner, emailed that Mr. Herring "has served the Commonwealth with distinction as a state senator and as attorney general, and I look forward to him continuing as our attorney general."
In his statement, Mr. Herring also laid out his campaign theme, citing how he has provided a "new vision for this job, (shown) how it intersects Virginians' lives, and what can be accomplished when the attorney general prioritizes the law and the people he serves."
Mr. Herring ticked off a list of items he regards as top accomplishments since he took off office in 2013, including the most controversial: His support for gay marriage.
Standing up to blistering attacks soon after he took office, he essentially refused to defend a state constitutional amendment banning same-sex marriage and ultimately was vindicated when the U.S. Supreme Court overturned the Virginia amendment and similar laws.
He also cited his successful efforts to allow "DREAMers," children of undocumented families in Virginia, to pay cheaper in-state tuition at Virginia's public colleges and universities.

Mr. Herring led a gubernatorial task force to find ways to reduce sexual violence on college campuses and noted that he joined with 22 states to defend President Obama's signature Affordable Healthcare Act that the U.S. Supreme Court also upheld.
He touted his efforts to overturn a Republican predecessor's legal advice and ward off a shutdown of Virginia abortion clinics and the implementation of other restrictions on women's access to health care.
"When the Commonwealth was on the verge of shutting down innovative ride-sharing companies like Uber and Lyft and when Sweet Briar College stood on the edge of collapse," his office intervened and showed that "creativity, collaboration and communication could still solve difficult problems," he said.
In addition, he stated that his office "took on out-of-state special interests that were attacking our Chesapeake Bay cleanup plan and we won. We also helped end a decades-long dispute that finally got tens of millions of dollars in natural gas royalties to Southwest Virginia landowners and stood up for Virginia consumers by fighting for lower electric bills and utility rates."
Now he stated he is "seeking to hold big Wall Street banks accountable for damaging our state pensions."
He stated that "these milestones would not have been reached without the right team exercising the powers and responsibilities of the Office of Attorney General. Our future progress as a Commonwealth requires an attorney general who is fiercely and fearlessly committed to promoting justice, equality and opportunity for all Virginians."