Kyle Jean-Baptiste, 21, rising Broadway star
9/4/2015, 4:25 a.m.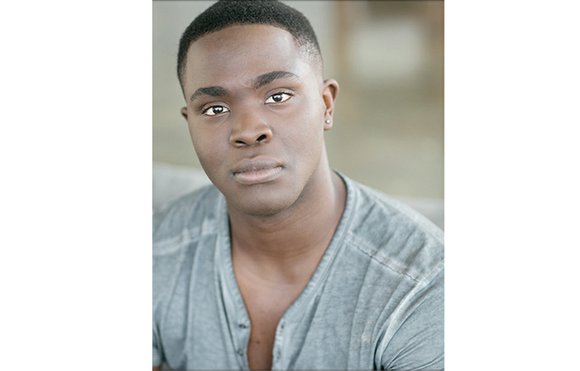 Kyle Jean-Baptiste appeared to be headed to acting stardom.
This summer, the talented 21-year-old became the first African-American and the youngest performer to play Jean Valjean in "Les Miserables" on Broadway.
And this week, he was scheduled to leave the show for a starring role in the Broadway revival of "The Color Purple."
Now the Broadway community is mourning Mr. Jean-Baptiste's death on Friday, Aug. 28, 2015. Mr. Jean-Baptiste died from a fall from the fire escape of his mother's home in Brooklyn just after his final performance as Jean Valjean, authorities reported.

"The entire "Les Miserables" family is shocked and devastated by the sudden and tragic loss of Kyle, a remarkable young talent and tremendous person who made magic — and history — in his Broadway debut," the production stated in a release.
Mr. Jean-Baptiste made his debut as Jean Valjean on July 23. He was an understudy for the role and took over when the lead actor went on vacation.
Before his final show, Mr. Jean-Baptiste issued his own social media message:

"Today is my last performance as Valjean on Broadway. What an incredible experience. I've learned and grown so much. Grateful for the people I've met and this opportunity. Dedicating this performance to someone special to me. They know who they are. Also sending love to everyone who supported me. Until next time ..Kyle signing out …"
Among those mourning the loss is Lin-Manuel Miranda, the writer and star of another show, "Hamilton." During the summer, he performed a street show with Mr. Jean-Baptiste called "Ham4Ham" outside the theater where "Hamilton" is running.
"Unimaginable. In shock," Mr. Miranda wrote after learning of his protégé's death. "He was just here."
Born in Brooklyn and a graduate of Baldwin Wallace University, Mr. Jean-Baptiste wrote on his website that he dreamed of being a cardiologist, but found his real calling after he was accepted at the Fiorello LaGuardia High School of Music and Performing Arts in New York.
"Acting and singing have become an extension of who I am, and I strive to use my gift to influence and inspire others," he stated.
"I am now shooting for the stars and trying to reach my goal of becoming the best stage and screen actor that I can be."