Richmond schools to close, modify schedule for bike races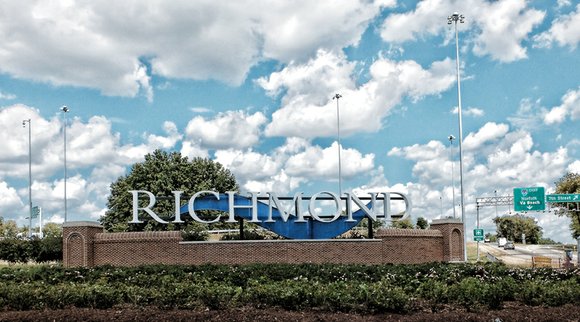 Less than a month after announcing that Richmond schools would be open during the 2015 UCI Road World Championships, the district has backpedaled.
Richmond schools will close two hours early Thursday, Sept. 24, and remain closed Friday, Sept. 25.
The School Board voted 7-1 at its meeting Tuesday night to back Superintendent Dana T. Bedden's recommendations on the closures.
The board additionally gave Dr. Bedden permission to consult with the Virginia Department of Education on Wednesday about possibly modifying Richmond Public Schools schedules Monday, Sept. 21, through Wednesday, Sept. 23.
After those consultations, it was determined "there will be no additional changes to the district's calendar for that week," Cletisha Lovelace, an RPS spokesperson, told the Free Press.
The world championship bike races will be held throughout the Richmond area from Saturday, Sept. 19, through Sunday, Sept. 27, and are expected to disrupt travel, work and education schedules throughout the region.
Henrico and Hanover counties announced early last month they are canceling classes Wednesday, Sept. 23, when the Men's Elite Individual Time Trial is scheduled to traverse their locales.
"We are uniquely impacted the most by the races," Dr. Bedden told the board, explaining his 11th-hour reversal. "It's just getting too hairy and messy. Even today, getting here was a challenge," he said, referring to work that closed parts of Broad Street in Downtown.
Assistant Superintendent Tommy Kranz told the Free Press that 17 schools, or 34 percent of the district's 44 schools, "touch" the bike race routes.
He said five of those schools — Thomas Jefferson High School, Richmond Community High School, Franklin Military Academy, Lucille Brown Middle School and Binford Middle School — face the biggest hurdles during the bike races because their students are bused in from throughout the city.
He said the closure would give everyone time to "catch their breath and get ready for the remainder of the school year."
He added, it would "minimize the disruption to the children's education."
RPS was scheduled to begin notifying students' parents and guardians of the changes on Wednesday in pre-recorded robocalls.
Dr. Bedden and board members acknowledged the last-minute decision will leave some parents and guardians angry because it will abruptly disrupt their children's start to the new school year. It also will force some to adjust their job schedules and transportation and seek child care on those days.
Dr. Bedden told the Free Press it's also a dilemma because, "It's early on, with schools trying to establish culture and climate and then really get into their structural framework.
"It's a nervous time for us," he added, "because we had 11 snow days last year. So, the challenge becomes if we took the whole week off and had another winter like we had this past year, it would be like 16 days. And that's unfair to kids and teachers."
Board member Jeffrey M. Bourne, 3rd District, called it a tough, but necessary decision.
"In order to be good stewards of Richmond Public Schools and good citizens with the city, we have to make sure we can get the kids safely to and from school (during the races) and balance that with their academics."
Mamie Taylor, 5th District, later told the Free Press she voted against the closure because "too much instructional time would be missed."
"Also, we don't know what emergency situations may arise due to facility or weather concerns," she said. "And equally important, the decision didn't involve parental and community input."