Flying Squirrels to celebrate Jackie Robinson Day Friday
Fred Jeter | 4/15/2016, 6:41 a.m.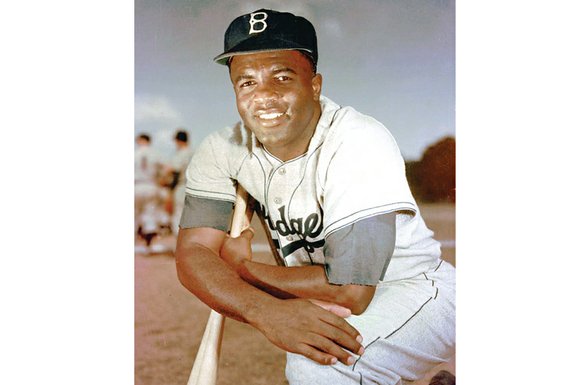 April 15, 1947, is a red-letter day in sports history and American history.
That is the date when Jackie Robinson, son of a family of Georgia sharecroppers, broke the color line in modern major league baseball with the Brooklyn Dodgers.
Every April 15, now officially known as Jackie Robinson Day, is a red-letter day at The Diamond in Richmond and at baseball stadiums across America.
On the major league level, players, managers, coaches and umpires wear No. 42, Robinson's retired number, on that day.      
Locally, the Richmond Flying Squirrels will celebrate Jackie Robinson Day with special activities and fan giveaways during its game at 7:05 p.m. Friday, April 15, against the Altoona Curve at The Diamond, 3001 N. Boulevard.
Special activities will include:
• Free commemorative No. 42 T-shirts honoring the first African-American Hall of Famer.
• Robinson facts and quotes on the scoreboard.
• A moment of silence honoring Robinson's life and legacy.
Robinson's Dodgers moved from the Flatbush section of Brooklyn, N.Y., to Los Angeles in 1958, two years following his retirement. Robinson died of complications from diabetes in 1972 at age 53.
His spirit endures not only through memory of his heroic and honorable actions, but through his wife, Rachel Robinson, who remains active.
At Dodger Stadium on April 15, 2007, the 60th anniversary of Robinson's debut with the Dodgers, the Brookinaires Gospel Choir of First African Methodist Episcopal Church of Los Angeles provided pre-game entertainment with Mrs. Robinson in attendance.
For their grand finale, the choir brought the house down with a rousing rendition of "Oh Happy Day," one of Robinson's favorite songs.
Thanks to No. 42, good-hearted people of all colors feel like kicking up their heels and celebrating every April 15, with perhaps a tear of joy on their cheek.