Author, poet to speak April 29 at Main Library Downtown
4/22/2016, 6:49 a.m.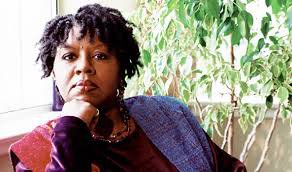 New York Times bestselling author and poet Nikki Grimes will speak 6 p.m. Friday, April 29, at the Richmond Public Library's Main Branch, 101 E. Franklin St. in Downtown.
During the event, which is free and open to the public, Ms. Grimes will read from her works and answer audience questions.
Ms. Grimes began writing at age 6 and has been writing for nearly six decades.
In one interview several years ago, she said, "Books were my survival tools. They were how I got away and how I coped with things. Books carried me away."
Now 65, the Harlem native has won numerous awards for her books for children and young adults, and for her poetry and journalistic work. Her novel, "Bronx Masquerade," was honored in 2002 with the Coretta Scott King Award.
Other works include "Barack Obama: Son of Promise, Child of Hope," and "Danitra Brown."
Most recently, she was the recipient of the 2016 Virginia Hamilton Literary Award. She also won the 2006 NCTE Award for Excellence in Poetry for Children.
Details: Patricia Parks, patricia.parks@richmondgov.com or (804) 646-5177.