Hoops legend 'Pearl' Washington, 52, dies
4/29/2016, 7:37 a.m.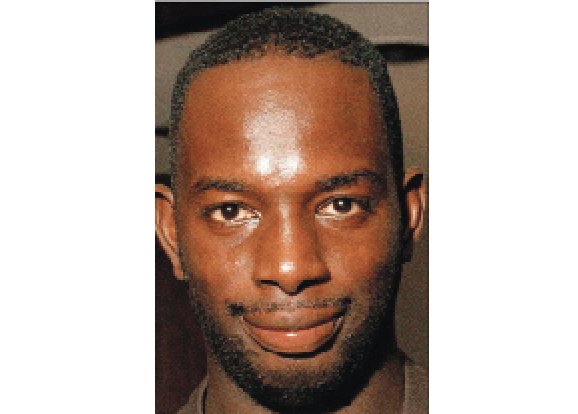 Basketball legends often leave a personal calling card.
For some, it's soaring dunks. For others, it's 3-point accuracy, defense, toughness under the boards or floor leadership.
Dwayne Washington, known as "Pearl," is remembered best for his signature cross-over dribble — a quicksilver strike that froze defenders and helped put Syracuse University on the college hoops map.
Mr. Washington, a three-time All Big East selection, died Wednesday, April 20, 2016, of brain cancer at his home in Bronx, N.Y.
He was 52 and was diagnosed with cancer in 2014.
Among those recalling Mr. Washington's brilliance is former Virginia Commonwealth University standout Calvin Duncan, who is now pastor of Faith and Family Church in Chesterfield County.
VCU played Syracuse University on March 18, 1984, in the second round of the NCAA Tournament at The Meadowlands in East Rutherford, N.J.
"Pearl had probably the best crossover of all time. And he was one of the greatest college players of all time," recalled Duncan. "He played with a flair. He was electrifying."
Mr. Washington had 18 points and four assists in the 1984 tournament game against VCU. The Orange led by just 1 point at halftime but pulled away following intermission.
"Bottom line — they had too much talent," said Duncan.
Especially, Pearl.
Mr. Washington hailed from the Brownsville section of Brooklyn and was the nation's top prospect at Boys & Girls High as a senior.
His nickname stems from his flamboyant on-court resemblance to another legend, Earl "The Pearl" Monroe.
Syracuse coach Jim Boeheim told Syracuse.com about a memorable recruiting trip to one of Mr. Washington's home games.
"People were lined up to get in hours before the game," Boeheim recalled. "At the time, I thought he was the most exciting player I'd ever seen. And I still think it."
The 6-foot-2 guard scored 1,484 points while passing for 637 assists and making 220 steals in 95 games for Syracuse.
Mr. Washington was a first round draft pick of the New Jersey Nets following his junior year and played three NBA seasons — two with the Nets and one with the Miami Heat.
"Pearl turned Syracuse from a regional team into a national team," said Boeheim.
His No. 31 jersey has long been retired and hangs from the rafters of Syracuse's Carrier Dome, where he attracted crowds of more than 40,000 a night.
Duncan hails from Linden, N.J., near the Big Apple, and began hearing of Mr. Washington years before the dazzling guard became a celebrity.
"He was special," recalled Duncan. "He played with incredible confidence. But off the floor, he was a humble person."
Duncan last saw Mr. Washington several years ago at an Oak Hill Academy hoops reunion in Charlotte, N.C. Mr. Washington was there in support of a friend, Rod Strickland, an Oak Hill alumnus. 
This past season, Syracuse University honored Mr. Washington by wearing orange warm-ups inscribed with the words "Pearl" and "31."
Though in deteriorating health, Mr. Washington survived long enough to enjoy this season's spirited, unexpected drive by 10th-seed Syracuse to the NCAA Tournament Final Four, including a come-from-behind upset of No. 1 seed University of Virginia in the NCAA Midwest Region final.
Mr. Washington referred to his crossover as his "shake 'n' bake," and those who saw it aren't likely to forget.
"Nowadays, officials let you get away with using your palm on the crossover," said Duncan. "Back when Pearl and I were playing, they'd call a 'carry' if you did that.
"Pearl didn't need to use his palm. He did it with his fingertips. He did it with ball skills. That's why he was the best."