Chesterfield player headed to Final Four with Syracuse
3/31/2016, 8:45 p.m.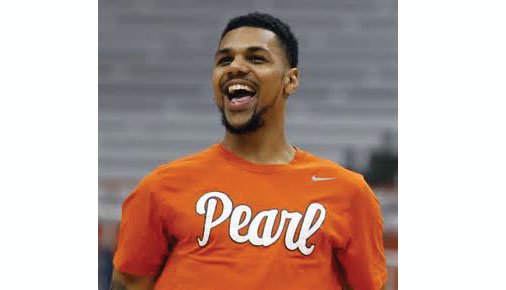 The Virginia teams in the NCAA basketball tournament are gone, but a Chesterfield County player remains in the competition.
Talented Michael Gbinije is headed to the Final Four in Houston as Syracuse University's 6-foot-7 graduate student point guard.
The first thing you need to know about Gbinije is that the first letter of his surname is silent — thus, his nickname "Silent G."
Also answering to "Swaggy G," he is the central reason why the Orange, defying all odds, have advanced to the NCAA semifinals.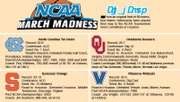 His story starts in Africa.
In 1982, Frank Gbinije migrated to the United States from his homeland in Nigeria to study engineering and play soccer at Temple University. That's where he met Michael's mother-to-be, Yvette.
The Gbinijes became a family on the move as civil engineer Frank traveled the map from one construction project to another.
Michael was born in Hartford, Conn., in 1992, and lived in Boise, Idaho, and Denver before the family moved to Chesterfield County when he was 7.
He dabbled in rec league soccer, but his towering frame made him a natural for the hard court.
He shared his talents generously. As an eighth-grader, Gbinije played on Thomas Dale High School's junior varsity basketball team.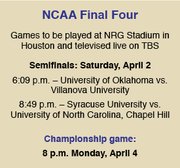 His freshman year was spent at Evangel Christian School in Chester (now Life Christian Academy), where he helped the tiny school to the Virginia Independent Schools (VIS) Division III state title.
Next came a stint at Christchurch School, an Episcopal boarding school in Middlesex County on the Rappahannock River.
Gbinije's final stop on the high school circuit was Benedictine, where he spurred the Cadets to the Virginia Independent Schools Division I crown.
Along the way he suited up for Team Takeover on the AAU travel circuit.
Gbinije signed with Duke University, but wasn't satisfied with his playing time as a freshman and transferred to Syracuse University, sitting out the 2012-13 season.
He is among the few transfers ever accepted by legendary Syracuse Coach Jim Boeheim in his 40 years of coaching.
Now in his third year playing at SU, Gbinije, 23, has become a leading man for the 10th seeded team from New York.
This underdog bites. SU defeated the University of Dayton, Middle Tennessee University, Gonzaga University and the No. 1 seed University of Virginia 68-62 in Sunday's Elite 8 match in Chicago.
Gbinije wears the No. 0 jersey, but he's anything but a zero. He made All-ACC, averaging 18 points, 4.5 assists and two steals per game during the regular season.
In four NCAA outings, Gbinije has averaged 16 points, four assists, 3.7 rebounds and 2.3 steals. He has clicked on six 3-pointers in the tournament and has shot more than 40 percent from beyond the arc during the season.
He's apt to lead the Orange in "perspiration," too, averaging nearly 40 minutes per outing.
In derailing U.Va. in an epic comeback, Gbinije had 11 points, six assists, four rebounds and two steals in 39 productive minutes.
For Gbinije, the travels are far from over. Houston is just a stepping stone. He has legitimate professional dreams. But before he can pass and shoot in the NBA, the Gbinije story has another African chapter.
Last August, he helped the Nigerian National basketball team win the AfroBasket qualifying tournament in Tunisia to qualify for the Summer Olympics in Brazil.
Gbinije qualifies for the Nigerian squad because it is his father's homeland.
So now basketball fans on two continents can cheer for the former Richmonder.