City school administration draws fire for reopening of Summer Hill Elementary
8/19/2016, 1:42 p.m.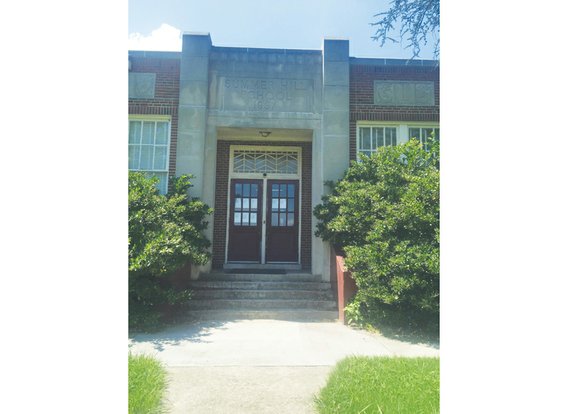 By Bonnie N. Davis
The failure of Richmond Schools Superintendent Dana T. Bedden and his administration to provide advance notice to the Richmond School Board and parents about plans to re-open Summer Hill Elementary School drew strong criticism during Monday's board meeting.
Despite the concerns about the 79-year-old building's dilapidated condition, school officials will re-open the South Side school that closed four years ago, saying it is the best alternative for 240 preschoolers who contribute to overcrowding at other elementary schools.
Andrea Kane, the school district's associate superintendent for academic services, told the board that preschoolers from J.L. Francis, Miles Jones, Elizabeth Redd, G.H. Reid and Westover Hills schools will be placed in Summer Hill when classes start for the 2016-2017 academic year on Sept. 6.
During the public comment period, parent Nicole Link, whose preschooler was scheduled to attend Westover Hills, said she was notified about the change Aug. 11. Moving her child would affect her entire family, something that she said is unacceptable.
"I understand there are limitations at play," she said. "I understand that Richmond Public Schools has a lot of old buildings. Lead and mold are concerns."
Although Ms. Link later said that she was successful in getting her child switched to another school, she remains concerned about other youngsters scheduled to attend Summer Hill.
Ms. Link said she contacted School Board member Mamie Taylor, 6th District, when she learned about the plan to move her child. Ms. Taylor, who toured Summer Hill before the board meeting, said the school closed because of problems with water leaks and mold. She said she saw water damage and other signs of disrepair.
"There are no visible signs of mold, but the school was closed due to mold," Ms. Taylor said at the board meeting. "They have not turned the boiler on, so we don't know the (condition) from that."
A Free Press reporter found workers moving furnishings out of the building Monday afternoon. Around the building's exterior, crumbling paint, broken windows and overgrown shrubbery and weeds were visible.
Thomas E. Kranz, assistant superintendent for support services, told the Free Press the biggest issues in preparing the school for reopening is painting.
The city, which owns the Summer Hill building, has allocated $200,000 for repairs, he said.
Ms. Taylor said that her next move may be to call for an emergency meeting to fully address the issue.
Other School Board members also expressed their frustration about not receiving advanced notice about the move.
School Board Chairman Jeffrey Bourne, 3rd District, was pointed in his remarks.
"We met on Aug. 8," Mr. Bourne told Dr. Bedden and his staff. "The decision (to re-open Summer Hill) was made on Aug. 9. To not give us a heads up is extremely disappointing and discouraging to me."
Mr. Bourne also said that hearing about the change from a parent, rather than school officials, "is not acceptable to me and board members."
He said that he hopes that Mr. Kranz can show the board how the building would be ready by Sept. 6.
"The buck stops with me," said Dr. Bedden, who apologized for not notifying the board in advance. He assured the board that the building is safe and will be ready for students.
The administration was left with few options because of the large number of students in lower grades, which makes for a "tough" situation and "untenable for us to face," he said.
The board also heard from Kandise Lucas, an advocate for disabled students, who denounced what she described as special education violations in Richmond Public Schools. One violation included a school employee "falsifying student records before our eyes," on an Individualized Education Program plan, she said.
The Free Press reported last week about how Ms. Lucas prevailed in a federal complaint that challenged Chesterfield County School's ban against her that had been in place since 2011.

Although Richmond School Board members did not directly respond to Ms. Lucas' accusations, some members expressed concerns about excessive suspensions of special education students.
"We cannot continue to sit on the sidelines with regard to the exceptional education department," said board member Tichi Pinkney Eppes, 9th District.