Black female entrepreneur, freedom fighter to be put on Canada's $10 bill
12/16/2016, 8:43 p.m.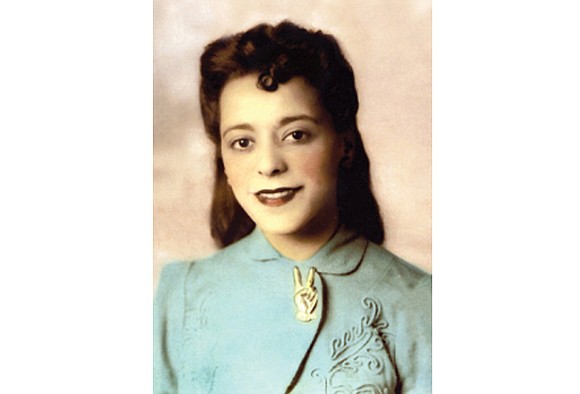 By Rosemary Eng
Special to Trice Edney News Wire from NorthStarNewsToday.com
Nine years before Rosa Parks was arrested for refusing to give up her seat on a Montgomery, Ala., bus to a standing white person, a black Canadian woman, Viola Desmond, was dragged to jail by police for sitting in the whites-only section of a movie theater.
Now 70 years later, the black beautician who defied the movie theater law in Nova Scotia will be the face on Canada's $10 banknote starting in 2018, the Bank of Canada, the country's central bank, announced on Dec. 8.
Ms. Desmond, a successful businesswoman, was convicted, fined and jailed 30 days for her act of defiance. Her court case was the first known legal challenge to racial segregation brought forth by a black woman in Canada.
At the Bank of Canada announcement, Canadian Finance Minister Bill Morneau said Ms. Desmond's story of courage, strength and determination "reminds all of us that big change can start with moments of dignity and bravery."
Her case eventually led to the abolition in 1954 of Nova Scotia's segregation laws.
Ms. Desmond studied at Madam C. J. Walker's School in New York, a school started by the entrepreneur and civil rights activist born as Sarah Breedlove. Mrs. Walker became a millionaire with the hair care products she developed for African-American women.
Ms. Desmond established Vi's Studio of Beauty Culture in Halifax, Nova Scotia, the Desmond School of Beauty Culture and developed her own line of beauty products.
After her arrest, Ms. Desmond moved to Montreal. "We don't know if it was because of the notoriety or if she suffered threats," commented Craig Smith, president of the Black Cultural Society of Nova Scotia.
Ms. Desmond was unsuccessful in appealing her conviction before her death in 1965. That has not sat well with the Nova Scotian black community. Her story was brought to the attention of Mayann Elizabeth Francis, a Nova Scotian who in 2006 became the Canadian province's black lieutenant governor. By 2010, Ms. Francis assured that Ms. Desmond received a posthumous free pardon from the Nova Scotia government.
Ms. Desmond will become the first woman to be on the face of a Canadian banknote besides the reigning monarch.
The banknote announcement has sparked new interest in Canadian black history, said Russell Grosse, executive director of African Nova Scotian Museum. The struggle of black Nova Scotians, who make up about 3 percent of the provincial population, is similar to that of African-Americans. Many are marginalized and unemployed.
Mr. Smith said the original black population was settled on rural land, well outside the city limits. They survived by working in agriculture.
Mr. Smith, who also is a sergeant in the Royal Canadian Mounted Police watch command in Halifax, said many young black people today are involved with drugs and guns, although not at the same level as in the United States.
They need positive role models, said Mr. Grosse. On President Obama's inauguration in January 2009, "it was a big thing here. All across the community, everyone was watching," he said.
Martin Luther King Day also is celebrated in Nova Scotia. Mr. Smith calls it the "trickle up effect," when black Canadians are encouraged by the accomplishments of African-Americans.
Of a total of some 2,000 slaves who entered Canada in 1783 and 1784, more than half went to the Atlantic Provinces, with Nova Scotia receiving the largest number.
The treatment of slaves in Canada was just as brutal as in the United States. They were punished for disobeying their masters, whipped, tortured or killed. Eventually, laws changed to make killing slaves as serious a crime as killing a freedman.
A big jump in the Canadian black population started with increased immigration from the Caribbean and Africa.
By 1981, the black population in Canada jumped substantially to 239,500, and then more than doubled to 662,200 by the 2001 census.
To view a film clip on Viola Desmond: https://www.historicacanada.ca/content/heritage-minutes/viola-desmond
To view the Black Cultural Center for Nova Scotia's presentation on the history of Blacks in Canada: http://www.bccnsweb.com/web/our-history/slavery/