It's official: Electoral College makes Trump 45th president
12/23/2016, 5:22 p.m.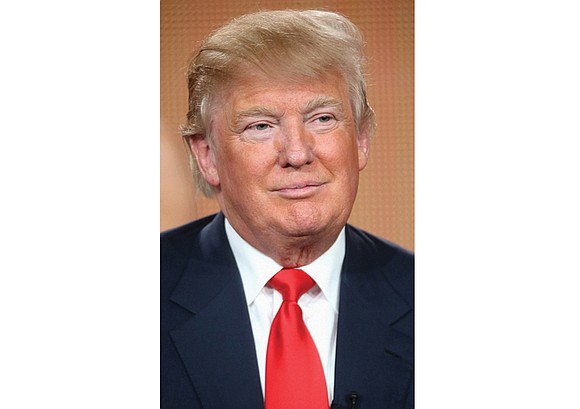 Free Press wire reports
Virginia's 13 members of the Electoral College unanimously cast their votes Monday for Hillary Clinton, a show of support for the Democratic candidate on the same day Republican electors in other states officially elected Donald Trump president.
Although Mrs. Clinton, who won the statewide vote in November and the popular vote nationally by 2.6 million votes, Mr. Trump won 304 of the 538 electoral votes under the state-by-state distribution of electors used to choose presidents. By comparison, Mrs. Clinton won 227 electoral votes.
Electors in all 50 states and the District of Columbia met Monday, with electors easily dashing a long-shot push by a small movement to block President-elect Trump from gaining the White House.
Mr. Trump, who is set to take office on Jan. 20, garnered more than the 270 electoral votes required to win, even as at least a half dozen electors broke with tradition to vote against their own state's directives. It was the largest number of "faithless electors" seen in more than a century.
In Richmond and several other state capitals around the nation, scores of demonstrators chanted and waved signs in an effort to sway electors from voting for Mr. Trump.
"Save us," "History has its eyes on you" and "Say no to bigotry" were among the signs held by about 60 people outside the Capitol building in Richmond's Downtown.
However, Virginia, like most states, has a "winner-take-all" system that awards all electors to the statewide presidential winner. So in Virginia, which has 13 electors to correspond to the total number of seats the state has in the U.S. Senate and House of Representatives, Mrs. Clinton received all 13 votes.
Susan Johnston Rowland of Chesapeake, who was selected as president of Virginia's electors, addressed the Virginia group before they voted.
"I share your disappointment and concern in the outcome of this election," Ms. Rowland said.
Time will show that Virginia's electors were on "the right side of history," she added.
Many of the Virginia electors called it an honor to vote for Mrs. Clinton as they cast their ballot. One elector appeared to be moved to tears.
In Wisconsin, protesters briefly disrupted the balloting. In Austin, Texas, about 100 people chanting "Dump Trump" and waving signs reading, "The Eyes of Texas are Upon You," gathered at the state capitol trying to sway electors.
In the end, however, more Democrats than Republicans went rogue, underscoring deep divisions within their party. At least four Democratic electors voted for someone other than Mrs. Clinton, while two Republicans turned their backs on Mr. Trump.
One of the Republican electors voted for Ron Paul, a favorite among Libertarians and former Republican congressman from Texas, and another for Ohio Gov. John Kasich, who challenged Mr. Trump in the race for the Republican nomination.
Four of the 12 Democratic electors in Washington state broke ranks, with three voting for retired four-star Gen. Colin Powell, a former Republican secretary of state, and one for Faith Spotted Eagle, a Native American elder who has protested oil pipeline projects in the Dakotas.
"I will work hard to unite our country and be the President of all Americans," President-elect Trump said in a statement responding to the results.