Personality: Mary Allen Waller
Spotlight on board chair at LINC's 20th anniversary
12/30/2016, 12:21 p.m.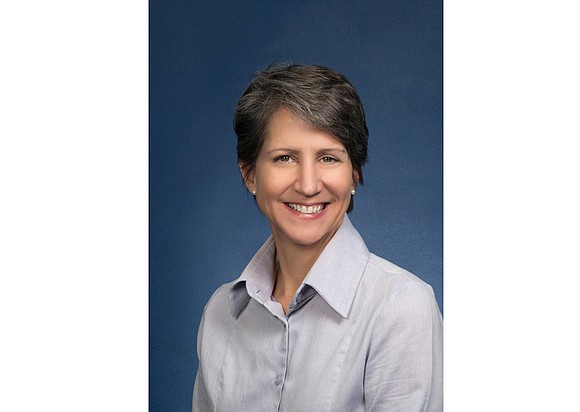 Meet this week's Personality and advocate for cancer patients and their families, Mary Allen Waller:
Occupation: Accountant.
Place of birth: Lynchburg.
Current residence: Montpelier.
Alma maters: Salem College, bachelor of arts in economics and management, and Virginia Commonwealth University, master's in business administration.
When I became a candidate for board chair: LINC board member since June 2013; board president since June 2015.
When LINC was founded: 1996. We are celebrating our 20th anniversary.
How LINC idea originated: Phyllis Katz and Ann Hodges, law professors at the University of Richmond who were cancer patients themselves, recognized a need for legal and financial guidance for cancer patients in the Metro Richmond area.
LINC's mission: LINC eases the burden of cancer by providing assistance, education and referral to legal resources, financial guidance and community services.
Why is LINC necessary today: Everyone is in some way touched by cancer, but not everyone has the resources or access to the legal and financial guidance issues that often result from or are associated with a cancer diagnosis. Wills, powers of attorney and advanced medical directives are a few examples of legal issues that many are unfamiliar with.
Why I'm excited about LINC: Because it is a unique service that enables cancer patients to focus on their health and not their legal and financial planning issues. LINC helps relieve that stress and those worries by finding pro bono attorneys and financial advisers who can help solve these issues.
Most frequently requested LINC service: Wills, powers of attorney and advanced medical directives.
Number of LINC volunteers: 180-plus pro bono attorneys and financial planning advisers.
Who is eligible for LINC's services: Financially disadvantaged cancer patients and their families.
LINC's No. 1 project today: To create awareness about LINC and the services that we help provide.
How results will further the organization's mission: Ensure sustainability.
Dream for LINC: A community where no cancer patient goes without needed support services.
Strategy for achieving it: Educate health care providers, social workers and other professionals who come in contact with cancer patients about the services that LINC provides.
How I got into accounting: By accident. I have recently transitioned to business process engineering.
Why I find it interesting: Accounting is a great mental puzzle and process engineering helps make the work fun.
Importance of accountants in finding solutions to today's economy: If you can't measure it, you can't improve it.
How I start the day: What kind of fun can I create today?
Prized possession: Camera — film, not digital.
Nobody knows: I'm an aspiring Broadway singer with no talent.
How I unwind: Any outdoor activity that involves nature or foreign travel to outdoor places.
Best late-night snack: Any kind of pasta.
A perfect day: Active outdoor activity, grilled dinner and great red wine.
The one thing I can't stand: Cynicism.
Person who influenced me the most: My grandmother.
Book that influenced me the most: Too many to list. I love to read.
Next goal: Increase the amount of my day that I spend serving others.