Plans advance to build memorial, museum to U.S. lynching victims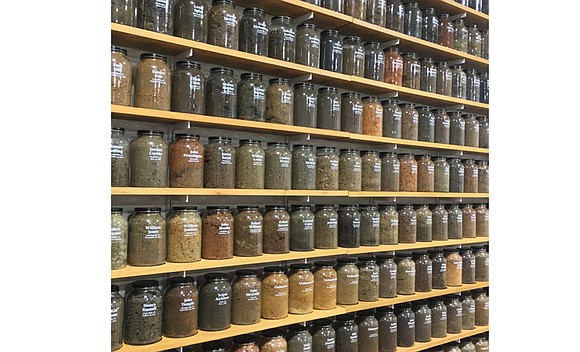 The Equal Justice Initiative, a nonprofit organization that provides legal representation to indigent defendants and prisoners denied fair and just treatment in the legal system, plans to open the first national memorial to African-American victims of lynching.
The Memorial to Peace and Justice, to be opened in 2018, will be located on 6 acres in Montgomery, Ala., where EJI is headquartered, the organization said in its 2016 annual report.
EJI has reported that nearly 4,000 black men, women and children were lynched, burned alive, shot to death, drowned and beaten to death by white mobs between 1877 and 1950 in 12 Southern states.
The memorial, however, will record terror lynchings in every county throughout the United States, not just in the South.
The children of a late Michigan businessman are donating $10 million to help build the memorial and museum.
Philanthropists Jon and Pat Stryker each have given $5 million toward EJI's $35 million campaign.
Jon Stryker, of Kalamazoo, Mich., and his sister, who lives in Colorado, say their donation honors their father, Lee Stryker, former president of the Stryker Corp. medical supply company.
They said he strongly believed in justice and equality, and would be humbled to support "an essential and long-overdue memorial."
Lynchings of black men were mostly carried out to protect the perceived sanctity of white women.
Otis Price of Perry, Fla., was murdered by a white mob on Aug. 9, 1938, for walking past a white farmer's home while the farmer's wife was bathing in an open doorway, according to EJI.
On June 15, 1920, a mob lynched three black men — Elias Clayton, Elmer Jackson and Isaac McGhee — for allegedly raping a white woman in Duluth, Minn., according to the book, "The Lynchings in Duluth," published by the Minnesota Historical Society Press.
The woman claimed she had been attacked. A physician who examined her said nothing indicated she had been sexually assaulted. In 2003, Duluth erected a memorial honoring Mr. Clayton, Mr. Jackson and Mr. McGhee.
Thomas Shipp and Abram Smith were African-American men who were lynched on Aug. 7, 1930, in Marion, Ind., after being dragged from jail and beaten by a mob for allegedly murdering a white couple. A third person, James Cameron, 16, narrowly escaped being murdered by the mob. He was helped by the intervention of an unknown woman and returned to the safety of his jail cell. He later was convicted and sentenced as an accessory before the fact.
After dedicating his life to civil rights activism, he was pardoned in 1999 by the state of Indiana. Dr. Cameron, who founded America's Black Holocaust Museum in Milwaukee, Wis., died on June 11, 2006.The local chapter of the NAACP and the Indiana attorney general struggled to indict some of the Marion lynch mob, but no one was ever charged for the murders of Mr. Shipp and Mr. Smith, or the attack on Dr. Cameron.
Thousands of volunteers for EJI have collected soil from more than 300 lynching sites as part of the organization's Community Remembrance Project.
The jars of soil are exhibited at EJI.  Each jar bears the name of a man, woman or child lynched in America, as well as the date and location of the lynching.
EJI recently released a study about black military veterans targeted for lynching. The report's title is "Lynching in America: Targeting Black Veterans." It builds on EJI's 2015 report, "Lynching in America: Confronting the Legacy of Racial Terror."