Foremost wishes for 2016
With the start of 2016, the Free Press invited select state and city officials to share their foremost wishes for the new year. Here are their responses.
1/1/2016, 8:46 a.m.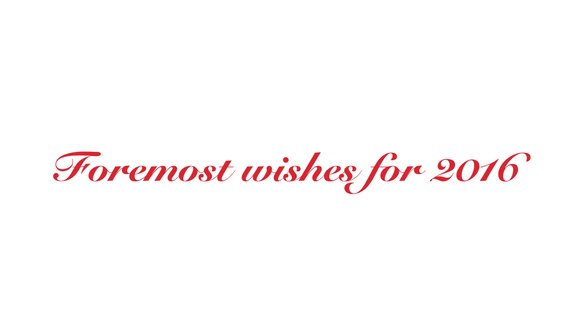 Richmond Mayor Dwight C. Jones:
This past year has been one of great accomplishments for our city.
We successfully hosted the World Championships of cycling and showcased our city around the world like never before. We completed a deal that makes us the new East Coast home of Stone Brewing Co., the ninth-largest craft brewery in the country, bringing development and jobs to a long-neglected part of town. We are moving forward with establishing an expanded public transportation system with Bus Rapid Transit and we've secured Richmond's place as an inland branch of the Port of Hampton Roads, to name a few achievements.
All of these things contribute to expanded economic growth, which is our goal — to create an environment in which we are generating the resources needed to meet our needs.
Our city's population is increasing for the first time in decades. We are experiencing a resurgence and Richmond is on many "hot spot" lists as a cool place to be. This is exciting for us and a welcomed trend with tremendous implications for our future.
But even as we experience this rebound, it will only last as long as we remember to bring everyone along. And the only way for us successfully to do that is to ensure that we make the most of our limited opportunities to secure the city's future for everyone.
My foremost wish for 2016 is that, as a city, we will continue to identify and seize those opportunities that will create jobs and economic opportunity for all. We need to generate as much new tax revenue as possible in order to support our schools, provide jobs and services and rebuild our infrastructure. Doing so will be the greatest remedy to combat crime and poverty.
As 2016 approaches, I hope that we all recommit ourselves to being stronger and more committed to finding solutions that will move our city forward and to building the best Richmond for all.
Sen. Mamie E. Locke of Hampton, chair of the Virginia Legislative
Black Caucus: Several years ago, I read Dr. Richard Carlson's book, "Don't Sweat the Small Stuff."
I have decided that the second part of the book's title is my foremost wish for 2016: "And It's All Small Stuff."
I have to be mindful that as the 2016 General Assembly session is set to start in a few short weeks, dealing with family losses in 2015 and handling routine life stresses, it is easy to get caught up in minutiae and allow it all to overtake your life.
So for 2016, my foremost wish is simply to not sweat the small stuff and remember that it's all small stuff. Life is simply too short to get caught up in the whirlwind of partisan bickering and the politics of foolishness. The citizens of the Commonwealth expect — and quite frankly deserve — better.
I will do my part to be a better servant-leader.
Richmond Police Chief Alfred Durham:
During the past
10 months as Richmond's chief of police, I have responded with my officers to far too many violent crime scenes where senseless acts of violence had occurred. We also have had our fair share of responding to scenes and seeing lifeless bodies sprawled in the streets and in homes.