Award-winning poet Sonia Sanchez to speak Saturday at Film Festival
1/22/2016, 7:46 a.m.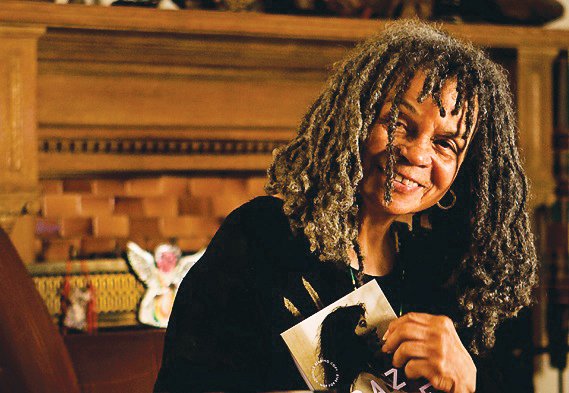 The Afrikana Independent Film Festival is introducing its "Evening with an Icon" film series with award-winning poet Sonia Sanchez.
Ms. Sanchez, 81, will participate in an audience discussion about her life and work after a screening of the documentary about her, "BaddDDD Sonia Sanchez."
The screening and discussion will be 7 p.m. Saturday, Jan. 23, at the Grace Street Theatre, 934 W. Grace St.
The Birmingham, Ala., native has authored more than a dozen books of poetry, as well as short stories, critical essays, plays and children's books. She was a recipient of the 1993 Pew Fellowship in the Arts.
Ms. Sanchez emerged as a seminal figure in the 1960s Black Arts Movement, raising her voice in the name of black culture, civil rights, women's liberation and peace as a poet, teacher, activist and early champion of spoken word.
She has won numerous honors, including the Langston Hughes Poetry Award in 1999.
She now travels the globe as a speaker and is a visiting professor at the Shomberg Center for Research in Black Culture in Harlem.
Tickets are $15 in advance, or two for $25. At the door, tickets will be $20.
In case of inclement weather, a tentative snow date has been scheduled in March.
The Afrikana Independent Film Festival is a Richmond-based festival dedicated to showcasing independent films by and about people of color from around the world, with a special focus on the global black narrative, according to the organization.
The event is sponsored in part by the Virginia Film Office, Virginia State University, the Virginia Commonwealth University Department of Humanities & Social Science Research, the VCU Department of African-American Studies and Women & Gender Studies, the University of Richmond film and literature departments, Croaker's Spot restaurants and artist S. Ross Brown.
For more information: (804) 349-2798, www.afrikanafilmfestival.org or email info@afrikanafilmfestival.org.