Sherron Mills, former VCU basketball standout, dies at 44
Fred Jeter | 1/29/2016, 6:34 a.m.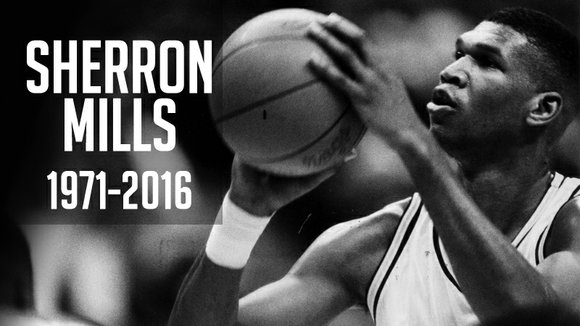 Former Virginia Commonwealth University basketball star Sherron Mills died Sunday, Jan. 17, 2016, of amyotrophic lateral sclerosis, or ALS, also known as Lou Gehrig's Disease.
Mr. Mills was 44 and lived in Baltimore.
Known at VCU as "Forty," he wore No. 40 for the black and gold for three seasons under Coach Sonny Smith.
During 1992-93, the 6-foot-9 forward averaged 15.1 points and 8.2 rebounds, helping the Rams to a 20-10 record, Metro tournament finals and an NIT berth.
His VCU teammates included Kendrick Warren, Tyron McCoy, Kenny Harris and Lionel Bacon. 
Mr. Mills was the 29th overall pick in the 1993 NBA draft when the Minnesota Timberwolves called his name as the first pick in the second round.
Among the Rams, only Larry Sanders (15th pick in 2010) and Eric Maynor (20th pick in 2009) were earlier draft picks.
Mr. Mills failed to make the Timberwolves but enjoyed a distinguished European career with pro teams in France, Turkey, Spain and Italy.
In 1996, he led the Italian Serie A League in rebounding with Cx Orologi Siena.
Mr. Mills is ranked with the greatest players of all time from Maryland's Eastern Shore. In 1989, he led Snow Hill High (Worcester County) to a 26-0 record and 1A State crown. In the Maryland State finals, he scored 47 points, a record output still standing for Maryland championship games.
He is survived by his wife, Shondra, and two children. — FRED JETER