Free Press wins national award
7/8/2016, 5:15 p.m.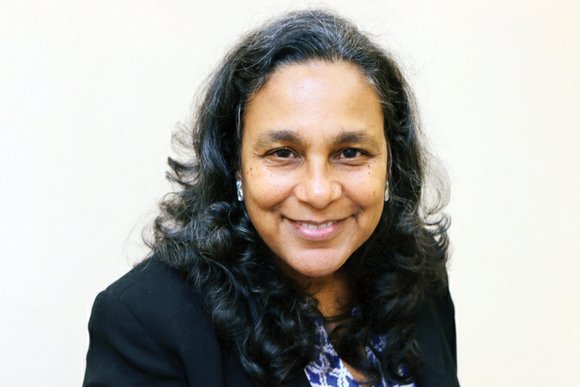 For the second consecutive year, the Richmond Free Press has been recognized with a national award for editorial writing.
The Free Press received the Robert S. Abbott Best Editorial Award at the National Newspaper Publishers Association's annual convention in Houston.
The NNPA represents more than 200 newspapers owned by African-Americans across the United States.
The Robert S. Abbott Award, based on clarity of thought, community interest, style and relevance, was announced June 23 at the NNPA Foundation Merit Awards Dinner. The Free Press won the first place award for the editorial, "Day of Reckoning, published in the Jan. 8-10, 2015, edition, regarding embarrassments to the state of Virginia by the convictions of former Republican Gov. Bob McDonnell on federal corruption charges and former Democratic Delegate Joseph D. Morrissey on a state charge of contributing to the delinquency of a minor.
Since the editorials were published, the U.S. Supreme Court last week overturned Mr. McDonnell's felony conviction on 11 counts of corruptions and returned the case to the 4th U.S. Circuit Court of Appeals. Legal scholars and the current governor, Democrat Terry McAuliffe, believe Mr. McDonnell will not be retried in the case. And Mr. Morrissey, 58, in early June married the young woman, now 20, with whom he allegedly had sexual relations when she was underage. They now have two children.
Commenting on the prestigious award, Richmond Free Press Publisher Jean Patterson Boone said:
"The Free Press team joins me in proudly congratulating our managing editor, Bonnie Winston, for her compelling and award-winning editorial. We strive for excellence every week and this award from our peers affirms that the Free Press continues to be recognized in the tradition of our founder's pursuit of excellence under Ms. Winston's editorial leadership."
Top honors at this year's ceremony went to the St. Louis American, which received the John B. Russwurm and John A. Sengstacke Trophy for General Excellence. Its publisher, Dr. Donald Suggs, also received the 2016 Samuel E. Cornish Award for Publisher of the Year.
Other newspapers winning awards were The Washington Informer, the Winston-Salem Chronicle, the Carolina Peace Maker, The Philadelphia Tribune, the Pittsburgh Courier, The Final Call, the New York Amsterdam News, Houston Forward Times, the Seattle Medium, the Indianapolis Recorder, The Chicago Crusader, the Los Angeles Wave, the Houston Defender, Windy City Word, Insight News, the Dallas Weekly, The Michigan Chronicle and The Skanner News.