Rev. Marshall H. Garrett, 73, Christian education minister at Moore Street Missionary Baptist Church
7/8/2016, 5:41 p.m.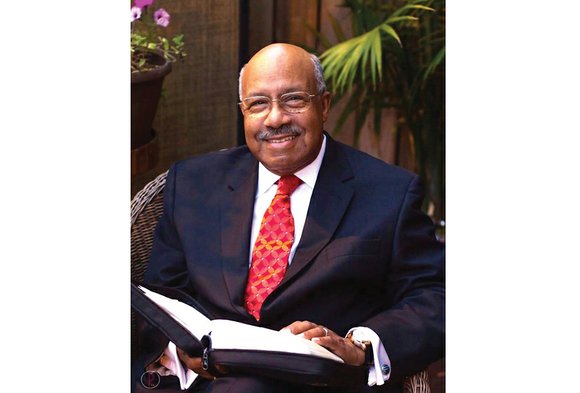 The Rev. Marshall Henderson Garrett, minister of Christian education at Moore Street Missionary Baptist Church, was widely known for his loving and caring spirit.
"He was always willing to give counsel, a kind word and an easy smile filled with class and style," according to his family.
Rev. Garrett, 73, died Saturday, June 18, 2016. He was remembered by family and friends at a funeral a week later, June 25, at Moore Street, where Rev. Garrett also served as an associate minister and taught an adult Sunday school class. Interment was at Forest Lawn Cemetery.
"Rev. Garrett was faithful beyond any expectations to Moore Street Missionary Baptist Church," said Dr. Alonza L. Lawrence, pastor of the church and officiant at Rev. Garrett's funeral.
"He was faithful before he was licensed and faithful even more so after he became a cleric and took on staff roles in the church. He will surely be missed among the church family."
Rev. Garrett was the valedictorian of Charlottesville's Jackson P. Burley High School Class of 1960. He earned a bachelor's degree in mathematics from Hampton Institute, now Hampton University, where he was active in Alpha Phi Alpha Fraternity and served as an organist for the university.
He later earned a master's in business from Virginia Commonwealth University and a master's of divinity degree with an emphasis in Christian education from the Samuel DeWitt Proctor School of Theology at Virginia Union University.
A pianist since age 6, Rev. Garrett also played the organ at Moore Street and at Richmond's Eastminster Presbyterian Church, where he previously served as minister of music.
During his 36 years with the Internal Revenue Service, Rev. Garrett worked in various roles, including information technology specialist, facilities management specialist and data security specialist.
He also was active in the community and involved with several organizations, including the Baptist Ministers' Conference of Richmond and Vicinity, the Jackson Ward Ministers Association, the Center for Congressional Ministry and the One Voice Chorus and Ensemble.
Rev. Garrett also served as president of the Beta Gamma Lambda Chapter of Alpha Phi Alpha Fraternity.
He is survived by his wife, Jean H. Garrett; two daughters, Paula N. Garrett and Korri G. Williams; and two brothers, Paul C. Garrett and Russell K. Garrett.