Varner headed to British Open
7/15/2016, 10:05 a.m.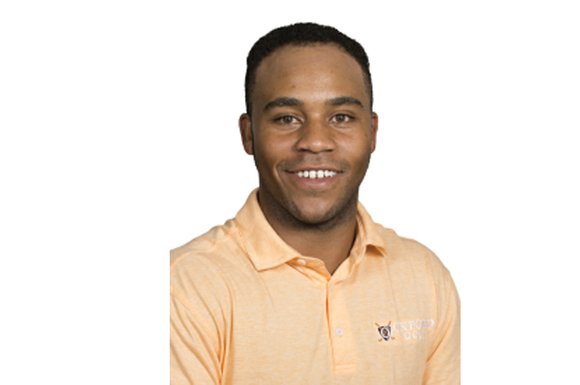 Someone is needed to fill a void in diversity on the PGA tour, and Harold Varner III just may be the man for the job.
The 25-year-old PGA rookie is the first African-American to cause a stir on the circuit since Tiger Woods' decline began in 2009.
A native of Akron, Ohio, and graduate of East Carolina University, Varner has the wind at his back heading into this weekend's 145th British Open at Royal Troon Golf Club in Scotland.
Competing June 23 through 26 at the Quicken Loans National in Bethesda, Md., Varner tied for seventh with a 9-under 275, earning $231,150. 
The event at revered Congressional Country Club, a private club built in 1924, represented Varner's eighth straight made cut.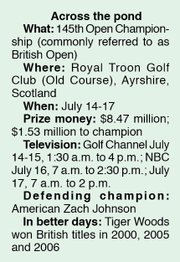 In his post-tournament news conference, he spoke about being an African-American in an overwhelmingly white sport.
"It's all about opportunity," he told the media. "If you're not in the right situation, it's going to be hard.
"Opportunity is everything. You can go to the gym for free, but to play a round of golf might be $30 — that's lunch money for a week for some.
"How do you fix this problem? I have no idea. I'm not a mathematician. To have opportunity, an older person needs to pay your way — that's what was done for me (by his golfing father).
"And in another 20 years, when I have the chance, I'll do the same for someone else."
In his first full season on the PGA circuit after graduating from the Web.com developmental tour, Varner sports these solid credentials for 2015-16:
• Entered 22 events, made 15 cuts.
• Prize money won: $1,245,600.
• His world ranking is No. 161. 
• He ranks No. 67 in the FedExCup standings.
• Four Top 10 finishes; seven in the Top 25.
• Fourth in Rookie of the Year point standings
• He also ranks 20th in driving distance, with a 301.8 yard average.
It is no surprise Varner will be the lone black golfer at the British Open in an international field of 156.
The PGA tour is whiter now than at any time since Charlie Sifford broke the "Caucasians-only clause" in 1961.
In addition to Varner, Joe Bramlett is the only other African-American to earn a PGA card since 2009, when Woods' career began to deteriorate because of physical and personal woes.
A Stanford graduate, like Woods, Bramlett has made little headway and has earned just $7,106 in three events this year.
Varner, who was born in Akron but grew up in Charlotte, N.C., clearly represents the future of diversity among the world's premier golfers.
Like Woods, who received strong backing from his father, Earl Woods, Varner learned golf by tagging along with dad, Harold Varner Jr. As a youngster, Varner participated with his father in a mostly black golfing group in Akron, The Tire Club.
When the family moved to Charlotte, young Varner golfed with another club, the Par Busters, at Gastonia Municipal Golf Course.
For $100, Varner purchased a year-round membership at Gastonia, while also working at Gaston Country Club.
"By the time I went to college, I knew I wanted to be a pro golfer," he said. "So I worked every day to get better."
At East Carolina, he became the first African-American to be named Conference USA Player of the Year. He joined the Web.com circuit in 2012 after receiving a degree in marketing. Showing school allegiance, he wears the purple and gold ECU Pirates mascot as his driver cover. 
"I don't want people to think of me as the best black golfer," he told the media in Bethesda. "I just want to be the best player."