Serena screams to a halt in French Open
Reuters | 6/10/2016, 6:35 a.m.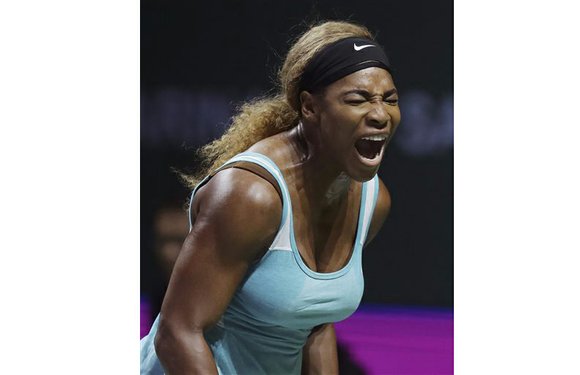 Reuters
PARIS
The real Serena Williams finally turned up at the French Open last Saturday in pursuit of a 22nd grand slam singles title.
But it was to no avail.
Williams lost to a tenacious opponent who beat her at her own power game.
In contrast to her listless quarter and semi-final performances in laboring past two players outside the world's top 50, Williams looked more like her unbeatable self as she traded high-octane blows with Spanish fourth seed Garbine Muguruza.
The return of Williams' trademark screams after key points also pointed to a more focused approach than she had shown during matches last Thursday and Friday.
A share of the professional-era record tally of singles crowns held by Steffi Graf would have been hers had she won, but it was Muguruza who triumphed 7-5 6-4.
Earlier in the tournament, Williams appeared to view the landmark with indifference, telling reporters last Friday, there's "nothing I can do about it."
But her committed contribution to last Saturday's captivating final suggested that, she cared more than she was willing to admit.
In the end, the better player won and Williams denied suggestions that the pressure of gunning for a 22nd grand slam singles title might be getting to her.
"Today Garbine played unbelievable," Williams told reporters.
"The only thing I can do is just keep trying."