Cosby due in court in July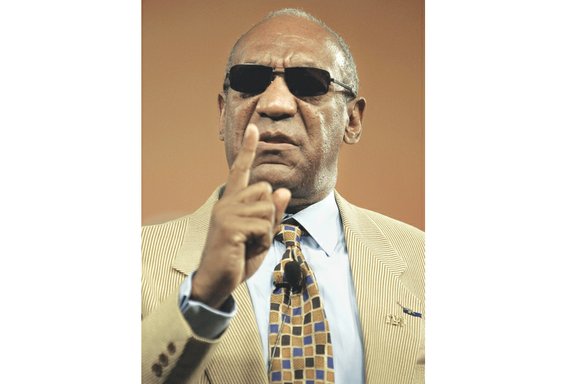 PHILADELPHIA Bill Cosby will return to a Pennsylvania courtroom next month as he tries again to question his accuser in a sexual assault case before it is
sent to trial.
The entertainer is slated to
be in a suburban Philadelphia court July 7 over the decade- old complaint involving former Temple University employee Andrea Constand.
Mr. Cosby is accused of drug- ging and molesting Ms. Con- stand in 2004. He insisted their encounter was consensual.
A lower court judge upheld criminal sex-assault charges last month after prosecutors offered Ms. Constand's 2005 police statement as evidence at the preliminary hearing. Pennsyl- vania law currently allows the use of such hearsay testimony early on. However, the state Supreme Court is reviewing the issue.
Defense lawyers want the right to cross-examine Ms.
Constand at the pretrial stage. Common Pleas Judge Steven T. O'Neill has agreed to weigh the request, scheduling the hearing to determine if Mr. Cosby was properly held for trial.
Prosecutors in a filing Mon- day said the defense has no right to "prematurely attack" Ms. Constand at a preliminary hearing. They noted that an accuser's credibility is not an issue at that stage.
Mr. Cosby, 78, remains free on $1 million bail. Judge O'Neill has not yet set a trial date.
Also Monday, the state Supreme Court again turned down Mr. Cosby's appeal over the legality of the charges. Mr. Cosby argued that he had a deal with a former prosecutor that he would never be charged for Ms. Constand's complaint.
A new prosecutor reopened the case last year and filed charges after new evidence emerged from Ms. Constand's civil lawsuit and dozens more accusers came forward with similar complaints about Mr. Cosby.