National 'Player of the Year'
Fred Jeter | 3/24/2016, 11:21 p.m.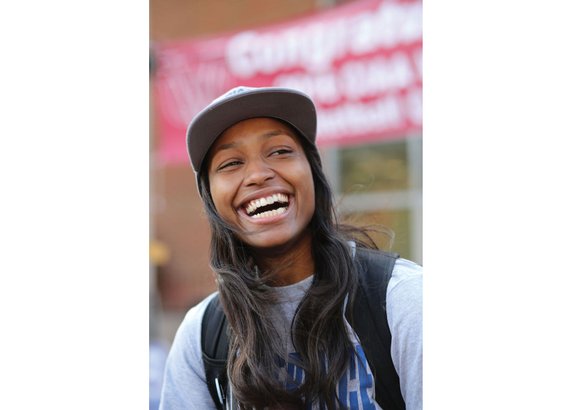 Kiana Johnson and "Player of the Year" are now officially synonymous.
The Virginia Union University senior guard was named NCAA Division II National Player of the Year Monday by the Women's Association of Basketball Coaches (WABC).
In recent days, the impressive Chicago native already has been named CIAA Player of the Year and the NCAA Atlantic Region Most Valuable Player. She also was selected to the NCAA Division II Atlantic Region All-Tournament team.
Johnson was lauded by WBCA Executive Director Danielle Donehew, who made the announcement.
"Kiana has played an integral role in guiding her team to an extraordinary season and is very deserving of this distinguished honor," Donehew said. "The WBCA applauds Kiana for her hard work, dedication and contributions to the game during the 2015-16 season."
Johnson led Division II in scoring (29.3 points per game) and was second in assists (8.7) while propelling Coach AnnMarie Gilbert's Lady Panthers to the CIAA and the NCAA Division II Atlantic Region titles.
As a transfer student from Michigan State University, Johnson set single-season VUU records for total points (671) and assists (219), and points (49) and assists (17) in a single game.
The Lady Panthers carried a 28-2 record, a 15-game winning streak and the hopes of thousands of fans across the nation into this week's Elite Eight in Sioux Falls, S.D.
Coverage of VUU's game Tuesday against Bentley University of Massachusetts, more photos, A8.