The city rundown:
$1.2B needed to maintain infrastructure
5/13/2016, 6:38 a.m.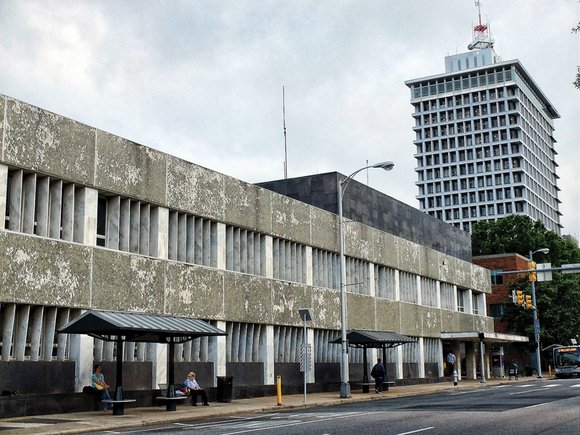 However, the capital budget the council is poised to pass Friday, May 13, provides, at most, $68 million for city infrastructure, with that amount expected to shrink each year through fiscal year 2021. In fiscal year 2021, the city would be able to borrow just $11.1 million for infrastructure needs.
Mr. Buturla projects a need to borrow $10 million a year — or $50 million over five years — to maintain the city's 84 buildings. However, the capital budget shows that a total of just $4.3 million is expected to be available to maintain city buildings ranging from City Hall to the courthouses and fire stations — a $46 million shortfall.
Schools are also a great example of the shortfall. This year, the School Board requested the city provide $41 million in fiscal year 2017 to meet maintenance requirements for its current buildings and then provide a total of $53.5 million during the next four years. That's a total of $94.5 million for the 2017-2021 period.
However, the council is budgeting only $14.6 million for school maintenance during that five-year period, $80 million short. In fiscal year 2017, the council has earmarked just $9 million for school maintenance, $4 million more than the mayor proposed, but still $32 million short of the School Board's request.
Next week, when the task force meets again, Mr. Rose is expected to offer some ideas for boosting the city's ability to borrow and address more of its needs.
One idea, as he told the council in his report, might be for the city to change its policy to boost its borrowing capacity.
Mr. Rose's report suggests the policy change could boost the borrowing capacity to $580 million over the 10 years — but it is unclear whether the city would have the revenue to repay the increased debt.
This year, the city expects to spend about $70 million to repay debt. If the council increased borrowing levels to address maintenance, more money would have to go to debt service, leaving even less for its own and the school system's operations.
Mr. Rose said that for the council to approve extra borrowing, the city would need to generate additional revenue. He said for every $100 million in new borrowing at current interest rates, the city would need to pay $7.5 million a year. "And that is not just for one year," he said. "That would be each year for the next 20 years."
"The city has to be realistic if it decides to use more revenue for debt service," he said. He said there are plenty of examples of governments that ran into financial trouble by over borrowing, with Puerto Rico and Detroit being prominent examples.
Still, unless taxes are increased, or the city finds some other way to dramatically boost revenue, the money to overhaul schools and maintain city infrastructure is unlikely to be available.