Northside Crusaders Baptist Church founder, Rev. John F. Tyler Jr., dies at 100
5/13/2016, 6:56 a.m.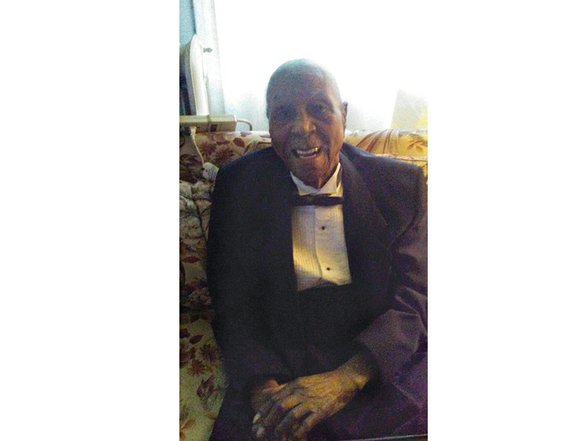 The Rev. John F. Tyler Jr. was born in 1916, early enough to experience direct contact with the survivors of slavery. He also lived long enough to see the election of the nation's first African-American president.
He was raised with four brothers and a sister in Varina, then a small enclave outside of Richmond, during a period of harsh segregation and severely restricted opportunities for African-Americans.
With intermittent opportunities for formal education, he often taught himself the lessons that needed to be learned, and refused to be defined by obstacles or limitations. He studied, eventually becoming an ordained minister at First Bethel Baptist Church in Varina more than 61 years ago. He moved to Richmond in 1965, and 10 years later founded the Northside Crusaders Baptist Church.
Rev. Tyler, who turned 100 on Feb. 5, died Friday, May 6, 2016.
He will be remembered during a funeral service 11 a.m. Saturday, May 14, 2016, at Mosby Memorial Baptist Church, 2901 Mechanicsville Turnpike. The family will receive friends 6 to 7 p.m. Friday, May 13, 2016, at Scott's Funeral Home, 115 Brookland Park Blvd.
Rev. Tyler was a jovial man who "loved the Lord, life and family," said his daughter Catherine Wells. Even raising nine children, he "made sure we got to Sunday school every Sunday, walking us all down that old dirt road to the church," she recalled.
In Richmond, he pastored at Northside Crusaders Baptist Church for 32 years until he passed the baton to his son, the Rev. Theodore Tyler Sr., in 2007.
He was preceded in death by his wife, Hattie H. Tyler; two daughters, Diane Echols and Annie Morris; and two sons, John F. Tyler III and Robert Tyler Sr.
Rev. Tyler is survived by three daughters, Catherine Wells of New York City, and Mary Anderson and Monette Moore of Richmond; two sons, the Rev. Theodore Tyler Sr. and Earl Tyler Sr. of Richmond; along with 23 grandchildren.