VSU shuts down appearance by controversial pyschologist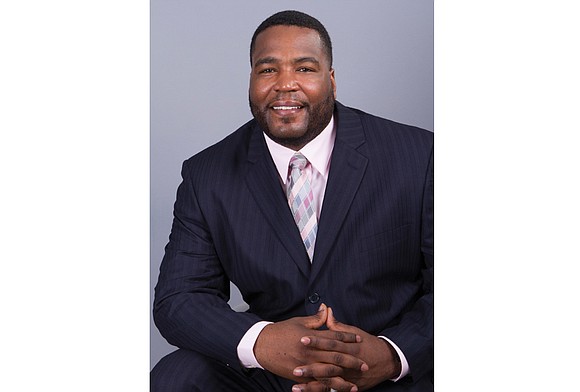 A controversial figure who promotes black unity, but who also has labeled the gay rights movement a conspiracy to reduce the black population, has been barred from speaking at Virginia State University.
Umar Abdullah Johnson, a self-described child psychologist in Philadelphia who has appeared at universities and on radio programs across the country, was scheduled to speak on campus Nov. 3 at the invitation of the student-run Trojan Activities Board that organizes campus events and programs.
But Mr. Johnson's appearance was canceled abruptly when university officials notified the activities board a few days before the speech that he would not be allowed to use campus space and that his speaking fee would not be covered.
University officials did not respond to a request for comment on the decision that appears to undermine the school's support for academic freedom. Members of the activities board also could not be reached for comment.
However, the Free Press obtained a Facebook post in which a student claimed that he got Mr. Johnson banned after complaining to the VSU administration about a person he described as a "monster."

In the Facebook message, the student, who identified himself as Evan T Rex, stated that "it's been brought to my attention that my efforts in preventing a monster from coming to speak on campus" has created outrage.
In the post, he wrote that he had brought what he called "valid evidence" to the attention of university officials to warrant their action to ban Mr. Johnson.
On his website, Mr. Johnson labels himself as the "prince of Pan-Africanism." Pan-Africanism is a movement that seeks to encourage and strengthen connections and unity among people of African descent, including descendants of slaves.
Mr. Johnson also boasts on his website that he is a descendant of the great 19th - century abolitionist Frederick Douglass. He drew attention in 2014 when he launched an unsuccessful effort to raise $5 million to buy the closed St. Paul's College campus in Brunswick County and turn it into a school for African-American boys whom he regards as ill-served by public schools.
Controversy has been part of his draw. In YouTube posts from a few years ago, he claimed to be able to treat homosexuality and lesbianism, which he described as mental disorders.

He also stated in another post that "the Rockefeller World Population Council and Planned Parenthood International, the same Planned Parenthood that is giving black women abortions all across America, is also the same Planned Parenthood, who has also contributed to the brainstorming and think tanking that went into using homosexuality as a population control strategy in the black community."
On his website, Mr. Johnson describes himself as a certified school psychologist in private practice who evaluates children ages 3 to 21 to "determine if they have educational disabilities and a need for special education services."
He also states that he works with schools and parents "to modify challenging behaviors of children that can ultimately lead to disruptive behavior disorder diagnoses in black boys."
However, he provides no information on where he earned his academic degrees, including the doctoral degree he states he earned in psychology.