Neck injury leads to time card investigation, shake-up at Richmond post office
11/23/2016, 7:38 p.m.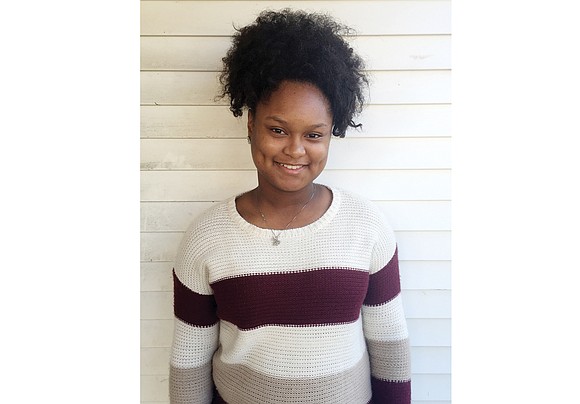 By Jeremy M. Lazarus
Shekeera Greene injured her neck while delivering mail in late August.
Now the letter carrier's injury has led to a shake-up of the U.S. Postal Service in Richmond.
Documents that helped her prove she was injured on the job have led to the removal of Howard G. O'Connor as postmaster for the Richmond area and the replacement of William Crotzer as manager of carriers at the Main Post Office on Brook Road.
Four others at the Main Post Office who supervise carriers at the Bellevue, Capital, North Side and Saunders post offices also have been replaced.
Asked by the Free Press to comment, the USPS responded with a statement that it does not discuss personnel matters.
Mr. O'Connor could not be reached for comment, nor could his successor, Heather Anderson, who was installed as Richmond's interim postmaster.
Sources told the Free Press the removals were related to evidence Ms. Greene provided to the USPS Office of Inspector General showing that supervisors ripped off carriers by changing their time cards to reduce or eliminate overtime pay and that Mr. O'Conner and Mr. Crotzer allegedly condoned the supervisors' actions.
The Free Press has been told that bonuses for managers and supervisors are tied, in part, to reducing overtime.
Ms. Greene's injury led to the discovery that supervisors were making unauthorized changes to carriers' time cards, as the Free Press reported last week, and the intervention of the USPS Office of Inspector General, an internal investigative unit which enforces USPS rules that ban such actions.
Ms. Greene never expected to create that kind of upheaval. A graduate of Huguenot High School, she started carrying mail about 15 months ago.
"I just wanted to do a good job," she said.

Her role as a whistleblower began when she reported her neck injury to the USPS Office of Workers' Compensation Programs seeking reimbursement for medical treatment and pay for the time she missed while recovering.
She said she received a shocking letter in reply, stating that her claim might not be considered and she might be charged with attempted fraud because "the evidence indicates that you were injured before or after your regular scheduled work hours."
The OWCP noted Ms. Greene claimed to be injured at 8 p.m. while carrying mail, but the official time records showed "you ended your tour on Aug. 29 at 7 p.m. Please explain."
That was a big surprise to Ms. Greene, who suffered the agonizing neck pain around 8 p.m. while still delivering mail on Hanover Avenue in The Fan. She said she returned to the Main Post Office after 9 p.m.
So she fought back. With the help of a shop steward, she obtained the official records of her time cards or "clock rings," which showed that she had clocked out at 9:17 p.m. It also showed a supervisor changed her time card, claiming she had ended her shift at 7 p.m., according to her filing to the Office of Inspector General.
Ms. Greene also obtained time cards for four other carriers who had seen her return to the station after 9 p.m., and those cards also showed tampering by supervisors, according to the filing.