Rematch underway for leadership of letter carriers local union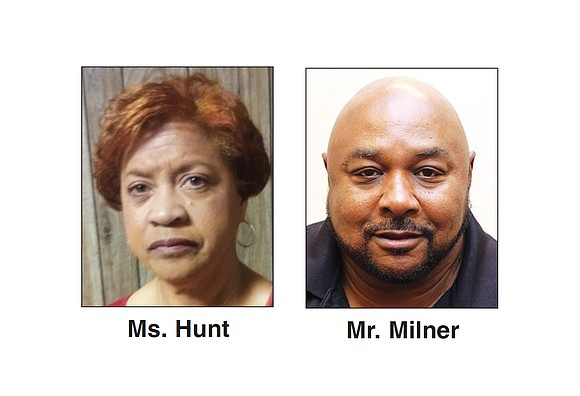 Once again, a battle is underway for control of one of the oldest unions in the state, the Old Dominion Branch, Local 496, of the National Association of Letter Carriers.
President Thelma J. Hunt, the first woman to hold the top office in the local's 123-year-old history, is facing a rematch with Michael Milner, a retired letter carrier and former shop steward whom she defeated in her first run for office two years ago.

Mr. Milner challenged the first vote, the results of which showed Ms. Hunt the victor. Mr. Milner's challenge claimed violations of the union's bylaws and rules. The U.S. Department of Labor upheld the challenge and stepped in to hold a second election 18 months ago.
Ms. Hunt won the new election and took over the full-time post that pays about $65,000 a year.

The current election, being run by a committee appointed by Ms. Hunt, is not going smoothly this time either. Mr. Milner noted Monday that ballots have yet to be printed and mailed, which will push back the vote and the count.
Eligible members "have 21 days to return ballots after they are mailed," Mr. Milner said. "Right now, we don't know when the ballots will go out. It could be January before this is over."
Following nominations in early November, the election was to have been completed in about 30 days.
Ms. Hunt hopes that the 709 voting members in the local — 519 active U.S. Postal Service carriers and 190 retirees — will once again rebuff Mr. Milner's challenge and retain her as the leader.
Mr. Milner heads a slate of challengers for the local's elective offices. He believes he has a better chance of winning based on his achievements before he retired last year.
While still a shop steward, he led the effort to expose managers and supervisors who allegedly changed carrier time cards to reduce overtime pay. His effort, first reported in the Free Press, led to the removal or retirement of senior Richmond USPS officials and to a class action suit involving more than 500 carriers seeking to recover overtime pay that they claimed was wrongly withheld. Settlement talks are believed to be underway in the suit.
Mr. Milner also argues that the local under Ms. Hunt's leadership is doing too little to protect carriers from hazardous conditions and equipment shortages or to defend carriers from losing their jobs after they are injured.
Meanwhile, Ms. Hunt is defending her record of serving and working on behalf of carriers whom the local represents.
The local, based at 2416 Chamberlayne Ave., was founded in 1894, four years after the national union was organized.