Carver Elementary recognized, while more Richmond schools lose accreditation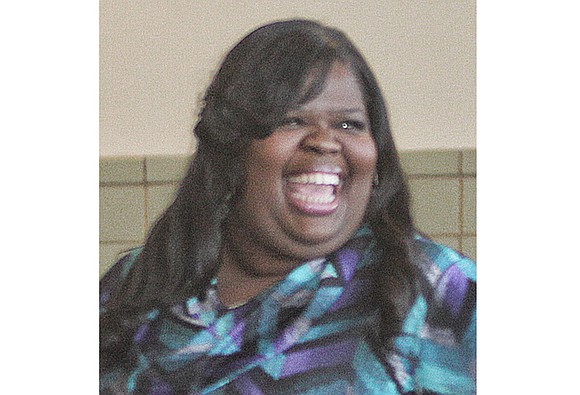 Richmond's George Washington Carver Elementary School is winning national recognition for its success in student learning at the same time the number of failing schools in the city has increased.
The elementary school in the city's Carver neighborhood was designated a 2016 National Blue Ribbon School last week by the U.S. Department of Education, a citation awarded to academically superior schools.
Carver Elementary is one of just seven schools in Virginia to receive the designation and the only one in the Richmond area.
Led by Principal Kiwana S. Yates, the school was awarded the designation after nearly 100 percent of its students passed the state Standards of Learning tests in the core subjects of reading, math, science and history — continuing the high level of achievement of recent years.
"We are extremely proud of Carver's leadership, teachers and staff in their pursuit of academic excellence," stated Richmond Schools Superintendent Dana T. Bedden, who also saluted the students for their "hard work" and the support of parents and the community in helping to boost the school.
However, Carver's formula for success has yet to be replicated in a majority of city schools.
That became more evident this week when the Virginia Department of Education increased the number of Richmond schools denied accreditation from seven to 10. The denial is based on the having too few students pass state SOL tests in core subject areas.
The increase showed up Tuesday when the state education department quietly updated its list of failing schools statewide. The update shows that 49 schools in Virginia have been denied accreditation, a 68 percent increase from the 29 failing schools listed Sept. 14 when the state issued the initial accreditation results.
The update means that Richmond accounts for one in five of the failing public schools in Virginia.
The updated list includes four more of the city's troubled middle schools, Binford, Boushall, Lucille Brown and Henderson, whose status initially was listed as 'To be Determined.'
These schools join the other city schools already denied accreditation: Armstrong High, Martin Luther King Jr. Middle, the Richmond Alternative School and three elementary schools — Redd, Swansboro and the Patrick Henry School of Science and Arts.
The Virginia Department of Education also restored full accreditation to one school that initially was denied — Amelia Street School, which serves severely disabled students. That raises the number of fully accredited city schools to 14, still a minority of the city's 44 schools.
Meanwhile, the accreditation of 12 other city schools remains to be determined, VDOE stated, while another eight schools are partially accredited for failing to fully meet state benchmarks.