Better, but still bad
Only 17 of 45 city schools get full accreditation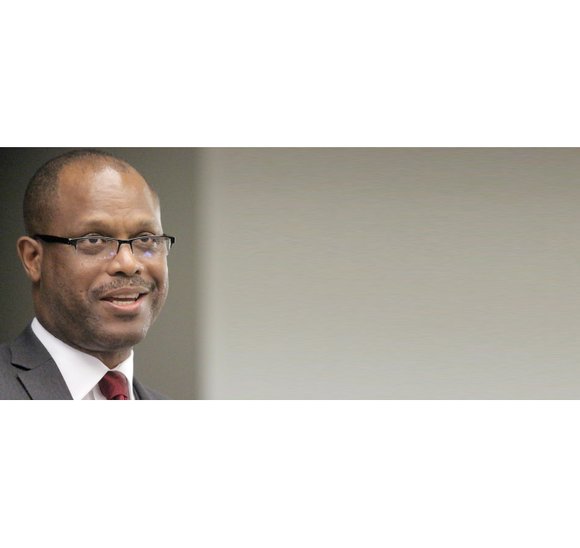 Richmond now has 17 fully accredited public schools — its best showing in three years.
That's an increase of six schools from last year when only 11 city schools met state standards for accreditation, and up by four from 2013 when 13 schools met the mark.
Full accreditation means 75 percent of students passed state Standards of Learning tests in English and reading, and at least 70 percent passed in other subjects.
Despite the improvement, the accreditation results that the Virginia Department of Education released Tuesday mean that only 38 percent of the city's 45 schools rated a full thumbs-up from the state and 62 percent did not.
Among those that did not make full accreditation were 18 elementary schools and six of Richmond's seven middle schools. Two of the elementary schools, Bellevue and John B. Cary, received partial accreditation for coming close to meeting state standards, as did one of the middle schools, Albert H. Hill.
The seventh middle school, Elkhardt-Thompson, was conditionally accredited as it is considered a new school in which students were not tested.
Richmond is not alone in having troubled schools. Henrico had 20 schools out of 68 that failed to make full accreditation, most notably L. Douglas Wilder Middle, which again was denied accreditation. Chesterfield also had nine schools that fell short of full accreditation out of its 62 schools.
Nonetheless, Richmond's percentage of accredited schools still ranks near the bottom among school districts in the metropolitan area. State data show 2012 was the last time a majority of city schools were accredited. That year, 32 Richmond schools made the grade.
School Board Chairman Donald Coleman viewed the accreditation results as positive. "Our present results show movement toward the goal of returning to 100 percent accreditation," Mr. Coleman, 7th District, said.
Superintendent Dana T. Bedden also sought to put a positive spin on the results, noting that the percentage of students passing the English SOL test increased at 28 schools, he said, while the percentage of students passing the math test increased at 33 schools.
There were several bright spots in the report.
One example is Carver Elementary, which once again proved that students who largely come from poor families can succeed. According to the state results, 98 percent of Carver's students passed the SOL reading test, 97 percent passed the math test, 100 percent passed the history test and 92 percent passed the science test.

These results ranked Carver No. 1 among city elementary schools, with its test results superior to William Fox, Linwood Holton and Mary Munford, schools that traditionally have been considered among Richmond's best and that have attracted a larger share of white students.
George Wythe High is another bright spot, moving from warning status to full accreditation as student achievement soared. The data show 89 percent of students passed the English test, 78 percent passed math tests, 70 percent passed history tests and 78 percent passed science tests — a strong showing for a school previously ranked among the city's worst learning centers.