18 out of 44
That's how many city public schools are fully accredited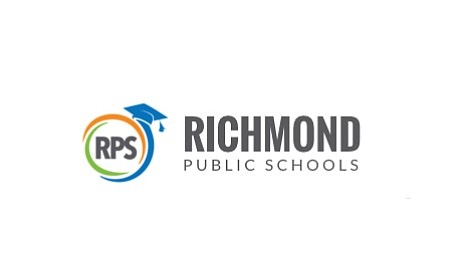 By Jerermy M. Lazarus
The good news: 18 of Richmond's 44 public schools — 41 percent — are fully accredited based on relatively high student pass rates on state Standards of Learning tests.
That's an increase from last year's 17 accredited schools, according to the Virginia Department of Education.
The bad news: Richmond has 19 schools that have been denied accreditation because of low student pass rates on SOL tests.
That's an increase of six schools from last year and by far the largest number of schools in a single district denied accreditation in the state.
The Virginia Department of Education released on Wednesday the accreditation status of 1,823 public schools statewide.
Richmond Public Schools does not come off looking good in a year when 86 percent of all public schools are rated as fully accredited, up 5 percent from 2016.
The number of failing schools in Richmond was not a surprise given the VDOE August report on the percentage of city students passing SOL tests.
Those results showed that students in a majority of the city's schools were not meeting the benchmarks — a 75 percent pass rate on reading tests and a 70 percent pass rate in three other core areas — history, math and science.
Interim Superintendent Thomas E. "Tommy" Kranz focused on the positives from the new state accreditation report.
He expressed pride that 24 of 44 Richmond schools are either fully or partially accredited, although last year, Richmond had 28 schools that were fully or partially accredited.
He also pointed out that four elementary schools denied accreditation last year or that were only partially accredited have become fully accredited in the latest report —John B. Cary, Miles Jones, Elizabeth D. Redd and J.E.B. Stuart.
He also spotlighted schools such as Chimborazo and Miles Jones elementaries and Albert Hill and Henderson middle schools that reported increases in student SOL pass rates in a specific subject, such as science or math.
School Board Chair Dawn Page also focused on the positives.
"While our ultimate goal is to achieve full accreditation for all of our schools, we are proud of the efforts of the entire RPS team. I believe our internal support system, coupled with our collaboration with VDOE, will enable us to meet our goal of providing equitable education opportunities for all of our students," she said.
She noted that RPS is developing a corrective action plan through a memorandum of understanding with the VDOE that is aimed at aligning efforts to achieve full accreditation.
Unmentioned, however, are the years of effort, the heavy spending and multiple corrective action plans that RPS has created with VDOE to raise student achievement at multiple schools that have failed to show success.
For example, of the six elementary schools that were partially accredited last year as their leadership and staffs were reconstituted under action plans approved by VDOE, four — J.L. Francis, Ginter Park, Oak Grove and G.H. Reid — were denied accreditation this year as a result of low SOL test results. John B. Cary and Miles Jones, the other two, went on to full accreditation.