Forum Oct. 9 at African Burial Ground
10/7/2016, 10:15 p.m.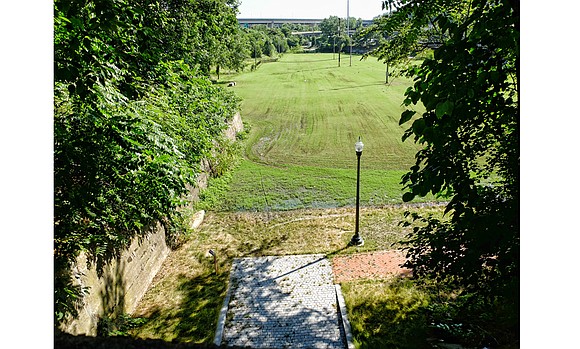 Remembering Gabriel, the leader of Richmond's largest slave rebellion.
That is the purpose of a public forum 3 to 6 p.m. Sunday, Oct. 9, at the African Burial Ground, 1600 E. Broad St.
This is the 14th year for the forum hosted by the activist group Defenders for Freedom, Justice and Equality led Phil Wilayto and Ana Edwards.
It is held on the anniversary of Gabriel's execution in 1800 after the uprising failed.
Highlights will include the unveiling of an expanded effort to call attention to African-America history.
At the forum, Richmond history buff Free Egunfemi will showcase a new cell phone history tour she has created through her nonprofit, Untold RVA, with support from individuals, businesses and foundations.
Ms. Egunfemi said she developed information about 100 stops where people can dial (804) 277-8116 and learn about the role African-Americans played at each site.
The program also will include an update on the campaign for a Shockoe Bottom Memorial Park to pay homage to the enslaved people who were bought and sold in the area. Richmond was the second largest center for slave sales before the Union won the Civil War in 1865 and abolished human bondage.


The event also is to include dance and drum performances. Actress Yemima Davis will portray Mama Nan, wife of Gabriel, Ms. Edwards said.
The event is being held on the close of the 101st Conference of the Association for the Study of African American Life and History. The group, founded by the late historian and Virginia native Dr. Carter G Woodson, founder of Black History Month, is meeting in Richmond.
Information: Ms. Edwards, (804) 517-4049 or www.UntoldRVA.com.