Unique portrait of Maggie Walker to be unveiled at VCU
10/13/2016, 5:15 p.m.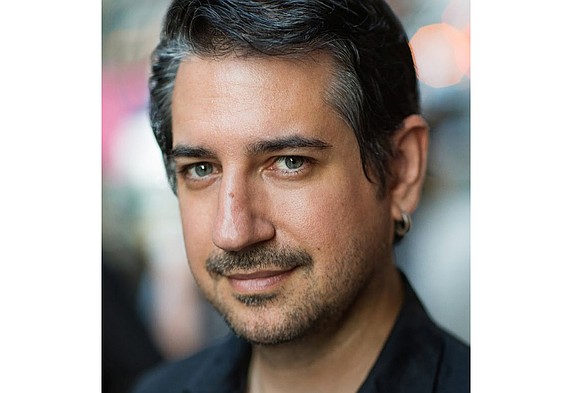 Maggie L. Walker is receiving another tribute in the city.
This time, it is the work of Noah Scalin, the first artist-in-residence for the Virginia Commonwealth University School of Business.
He is creating his first work for the school — a giant portrait of Mrs. Walker made of donated clothes.
Mr. Scalin's portrait, which is 30 feet by 10 feet, will be showcased at a public reception 1 p.m. Monday, Oct. 17, in the atrium at Snead Hall, the business school, at 301 W. Main St.
The artist is using clothes provided by students, faculty and staff to create his "Portrait of Innovation: Maggie Walker." He said his work is based on a photograph provided by The Valentine museum.
The new work is the latest to pay homage to Mrs. Walker, who, in 1903, became the first African-American woman in the nation to found and lead a bank. The city has commissioned a statue of her at Adams and Broad streets in Downtown.
"As a successful businesswoman of color, Mrs. Walker represents the diverse students who are currently enrolled at the School of Business," Mr. Scalin said in explaining why he wanted to portray Mrs. Walker.
"She was a true pioneer and the embodiment of the values the school wants to instill in its students."
He noted that she also lived in Jackson Ward, close to VCU's current academic campus. He said "recognizing her importance helps the school show that it is thoughtfully connected" to that community. — JEREMY M. LAZARUS