27,952 registered in 2 days
Voters flood state online registration system during deadline extension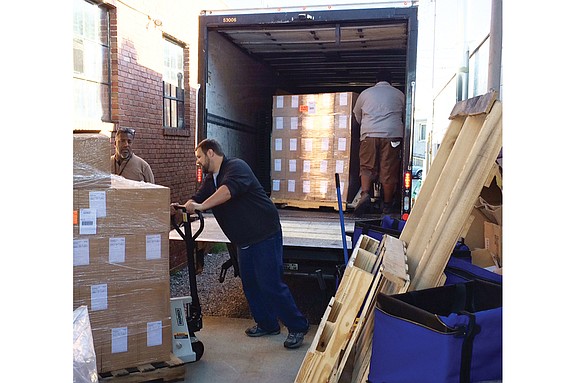 Tens of thousands of Virginians registered to vote last week after a federal judge ordered the state to reopen the voter rolls for two extra days.
The flood of registrations came after U.S. District Court Senior Judge Claude M. Hilton in Alexandria issued the Oct. 20 order as a remedy for those who were shut out when Virginia's online voter registration system crashed after a deluge of applications overloaded and shut down the state computer system on Monday, Oct. 17, the original deadline.
Virginia Attorney General Mark R. Herring joined the Lawyers Committee for Civil Rights Under Law in seeking the extension — although the judge declined their joint request to keep the rolls open for five additional days. Instead, the judge ordered the rolls open through Friday, Oct. 21.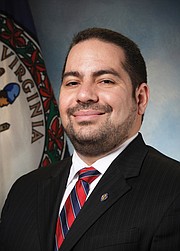 As of 11:59 p.m. Oct. 21, 27,952 voter registration applications were received during the extension via the online system, according to Edgardo Cortés, commissioner of the Virginia Department of Elections.
He said that number is likely to be substantially higher once a tally is completed of applications filed in person, submitted through government agencies such as the state Department of Motor Vehicles or mailed through the U.S. Postal Service.

The Richmond Voter Registrar's Office reported receiving 2,000 online registration applications during the two-day extension, including an estimated 1,400 that were received Friday.
It is not clear whether the new filings will dramatically increase the number of eligible voters. Registrars across the state are finding a substantial percentage are duplicates filed by people who wanted to ensure they are registered or who needed to change an address.

Some of those registering included felons whose voting rights Gov. Terry McAuliffe had restored ahead of the registration deadline.
According to the administration, Gov. McAuliffe has restored the voting rights of 85,000 people since taking office in 2014, including 67,000 felons whose rights he restored between mid-August and the Oct. 21 deadline, setting a state record and opening the door for them to participate in the Nov. 8 election.
It is uncertain how many of the former prisoners registered by the deadline, although state officials believe more than 13,000 signed up to vote.
When the online registration system crashed last week, Mr. Cortés was accused of ignoring warnings from registrars ahead of the Oct. 17 deadline that the state system could not handle a sudden flood of applications. He said this week that the department took extra steps to ensure the system could handle the surge of applications following the judge's deadline extension order.
He said the department beefed up the capacity of VERIS, the statewide voter registration system, including expanding the memory on the system's primary server to prevent another crash. He said that a secondary server was installed to handle other requests for information, such as locations of polling places, to ease the demand on VERIS.
He said performance improvements also were made to the VERIS software, such as a "custom error page that provided voters information on other ways to register or update their records."
He acknowledged that his department was initially less prepared.
"This is the first presidential election in which voters have been able to register or update their records online," he said. "And at times, our technology has had a difficult time keeping up with this unprecedented demand."
Final voter registration figures are not expected to be available until Nov. 1. But the most recent data indicate the state once again will set a record.
As of Sept. 30, the Virginia Department of Elections reported that 5.49 million residents are registered to vote, up about 200,000 people, or about 3.6 percent, from November 2015.
Richmond's registrations also have soared along with the city's population, which currently tops 220,000 people, according to the U.S. Census Bureau.
About 143,000 people were listed as eligible to vote in Richmond on Oct. 1, city Voter Registrar Kirk Showalter stated, up 10,000 people, or 7.5 percent, from the 133,000 people who were registered on Election Day in 2015.
Mr. Cortés said Virginians can check their registration status, find their polling location, learn what is on their ballot and apply for an absentee ballot on the department's Citizen Portal at vote.virginia.gov.