Personality: Elliott Eddie
Spotlight on Toastmasters International Top 10 public speaker
9/9/2016, 6:11 p.m.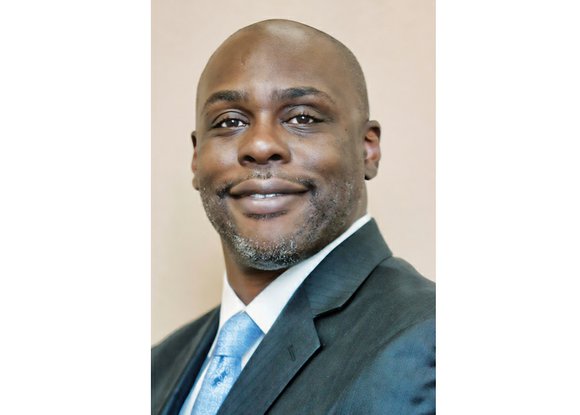 Ever since Elliott Eddie was a child, he could run his mouth like a steam engine, his cousin says. Mr. Eddie's oratorical skills, refined through the years and sprinkled with inspiration, have earned him a top international award.
On Aug. 20, the Henrico County resident earned the distinction as one of the top 10 finalists in Toastmasters International's World Championship of Public Speaking Contest.
After six months and several rounds of competition that involved more than 32,000 contestants from Toastmasters groups from 124 countries around the world, Mr. Eddie emerged as one of the best.
As one of the Top 10, he delivered a talk, "Just Do the Work," to an audience of more than 2,500 people at the organization's 2016 international conference held in Washington. Another 125,000 were live streaming the final competition.
While Mr. Eddie didn't win, he was ecstatic to be chosen as one of the Top 10. "It is a great experience and honor," Mr. Eddie says. "I was able to bring a message that resonates with people from around the world.
"I lost count of the people who came to me and said how the speeches rekindled a flame within them. That is why I speak — to motivate, educate and inspire."
Toastmasters International, a nonprofit that helps members improve their communication, public speaking, and leadership skills, operates through clubs that compete within districts. Richmond's Toastmaster community competes through District 66, which stretches from Fredericksburg to the North Carolina border.
The 50-year-old entrepreneur did not always use his oratorical skills on stage. In fact, the Hamilton College graduate who studied theater and creative writing was introduced to Toastmasters by his wife. For more than a year, he considered joining.
"I was looking for something fun to put in my schedule and finally visited a club, and loved it. Turns out, my wife was right."
Through speech, Mr. Eddie hopes to inspire future entrepreneurs, professionals and even other inspirational speakers.
"It would be a shame to work for someone else your whole life, to pay bills to someone else and never get to delve into your heart's dream and give yourself an opportunity to achieve it. Time will pass anyway, how will you let yours pass?"
Meet this week's Personality, international orator Elliott Eddie:
Occupation: Entrepreneur who manages Superior Tax Service, a tax preparation company, and film and television producer for DM Media Inc. Also a licensed Primerica agent.
Date and place of birth: April 30 in Harlem. Raised in the Bronx.
Current residence: Henrico County.
Alma mater: Hamilton College, bachelor's degree in 1991, with a major in theater and creative writing and a minor in dance.
Family: Wife, Pamela Eddie.
Toastmasters is: An incredible organization for personal development, networking and building dreams.
Toastmasters then versus now: The organization has changed a bit, and has grown to become a better representation of excellence in communication and leadership training. I believe Toastmasters has benefited from the input and hard work from individuals with different backgrounds, thoughts and aspirations. I would highly recommend visiting a club and seeing what you can gain from Toastmasters.