McDonnell, wife free; facing $10M legal bill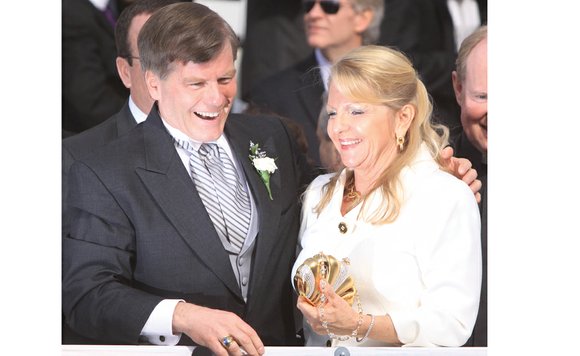 Former Gov. Bob McDonnell is officially a free man, but he paid a heavy price to get there.
Federal prosecutors announced late last week they will not pursue a second trial against Mr. McDonnell or his wife, Maureen McDonnell, on corruption charges. The decision, announced Sept. 8, comes more than two months after the U.S. Supreme Court overturned his conviction.
The move by the U.S. Department of Justice finalizes a long legal saga that ended the Republican's once promising political career and put his family's most embarrassing moments in full public view. It also caps what Mr. McDonnell said in a statement has been a transformational event for him personally.
"I have become grateful for this experience of suffering, having used it to examine deeply all aspects of my life, and my role in the circumstances that led to this painful time for my beloved family and commonwealth," said Mr. McDonnell, a devout Catholic.
"I have begun to consider how I might repurpose my life for further service to my fellow man outside of elected office," he continued. "Polls and politics no longer seem that important. People and policies are."
In a news conference Sept. 9 in Virginia Beach, Mr. McDonnell's sister, whose name also is Maureen McDonnell, and other supporters, including his wife's lawyer, Randy Singer, said the couple still has massive legal bills.
They said the cost to defend the former governor topped $10 million, and supporters will hold fundraisers to help pay his attorneys.
According to the Virginia Public Access Project, the Restoration Fund, created to help pay Mr. McDonnell's legal fees, has raised $578,335 in contributions since its creation in 2013.
The McDonnells were indicted in January 2014 on allegations they took official action for businessman Jonnie Williams in exchange for more than $170,000 in luxury gifts and loans.
Mr. Williams, who was seeking state university research on his company's signature anti-inflammatory product, loaned the couple tens of thousands of dollars to help them pay debts and keep their money-losing Virginia Beach vacation rental properties afloat. Mr. Williams bought nearly $20,000 in designer clothing and accessories for Mrs. McDonnell and a Rolex watch for Mr. McDonnell. He also paid for trips and golf outings for the couple and their children, and gave them $15,000 for catering for the wedding of the McDonnells' daughter.
A federal jury convicted the former governor and first lady in September 2014 of corruption charges. Mr. McDonnell was sentenced to two years in prison, and Mrs. McDonnell was sentenced to a year and a day in prison, but they remained free while their convictions were appealed.
In June, the U.S. Supreme Court ruled that Mr. McDonnell's actions were "distasteful" but didn't necessarily violate federal bribery laws.
At issue in the case was a federal bribery law that makes it illegal for a public official to agree to take "official action" in exchange for money, gifts and other things of value. In vacating Mr. McDonnell's conviction, the high court ruled that setting up a meeting or organizing an event — without doing more — isn't considered an "official act."
In his statement last week, Mr. McDonnell thanked the high court as well as the U.S. Department of Justice for not pursuing a second trial.
"Forty-three months ago I was a heartbroken man," Mr. McDonnell said. "I struggled to daily summon the strength to perform my cherished final months of duties as governor, being accused by my country of committing crimes of which I knew I was innocent. I have learned to be patient, to trust and wait upon the Lord, and to live each day being content with his daily bread."