No jail
U.S. Supreme Court overturns corruption convictions of former Gov. McDonnell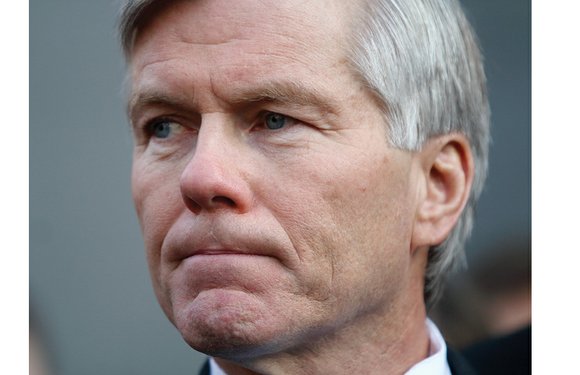 WASHINGTON
Former Virginia Gov. Bob McDonnell insisted that he never sold his office in exchange for the $177,000 in loans and gifts that a businessman seeking to promote a dietary product showered on him and his family.

This week, the U.S. Supreme Court agreed with the former governor, who made history two years ago as the first person to hold the state's chief executive post to be convicted on corruption charges.
In an 8-0 decision, the high court threw out his felony convictions, likely saving the governor from a two-year federal prison sentence and allowing politicians around the country to breathe easier.
The court agreed with the core of Mr. McDonnell's defense, stating that the trial judge, U.S. District Court Senior Judge James R. Spencer, and prosecutors relied on an overly broad definition of the "official acts."
Writing for the court, Chief Justice John Roberts found that instructions on the law that Judge Spencer provided to Mr. McDonnell's jury were so broad that any action a public official might take for a donor could be considered an "official action."
The chief justice stated that the evidence, instead, showed Mr. McDonnell's actions regarding the businessmen, Jonnie R. Williams, fit within the routine of government officials. As governor, Mr. McDonnell introduced Mr. Williams to others and even held a party for him at the Executive Mansion to promote his dietary product, but did not do anything to push others to support the product.
In order to be a public action, the chief justice stated, there has to be some showing of a decision or action.
"Setting up a meeting, talking to another official or organizing an event (or agreeing to do so) — without more — does not fit that definition of official act," the chief justice wrote.
"There is no doubt that this case is distasteful; it may be worse than that," the chief justice continued. "But our concern is not with tawdry tales of Ferraris, Rolexes and ball gowns. It is instead with the broader legal implications of the government's boundless interpretation of the federal bribery statute."
Mr. McDonnell, once a rising star of the Republican Party, expressed his "heartfelt gratitude" after Monday's decision.
"From the outset, I strongly asserted my innocence before God and under the law," he wrote in a statement. "I have not, and would not, betray the sacred trust the people of Virginia bestowed upon me during 22 years in elected office."
"It is my hope that this matter will soon be over and that my family and I can begin to rebuild our lives," Mr. McDonnell stated.

Republican colleagues in Virginia offered warm words for the former governor, as did Democratic Gov. Terry McAuliffe, who used the McDonnell case to promote ethics reforms for his office and at the General Assembly during his first two years.
In a statement to the Free Press, Gov. McAuliffe wrote, "Bob McDonnell and his family have remained in my thoughts and prayers throughout this episode. The governor made mistakes and has apologized, but the Supreme Court has ruled unanimously that his trial should not have resulted in a criminal conviction. It is my hope that today's ruling is the beginning of the end of this difficult process for our Commonwealth."