Richmond Ambulance Authority marks 25 years of service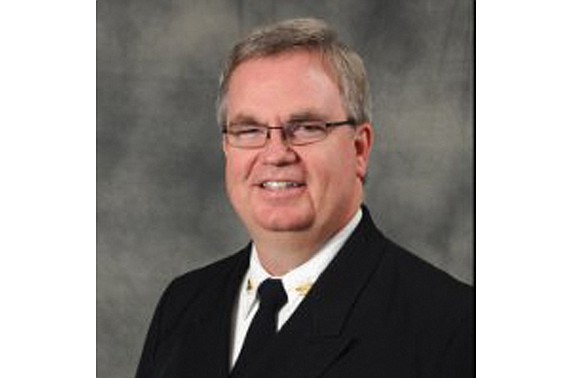 For thousands of Richmond residents, the Richmond Ambulance Authority has been a lifesaver.
On Wednesday, the ambulance service marked its 25th year of providing emergency medical services.
Created in 1991 by the Richmond City Council and city manager in response to a failing EMS system, RAA now ranks among the best in the country in providing pre-hospital health care to people who are injured or suffer a heart attack or other life-threatening conditions.
"When RAA was created 25 years ago, EMS service in the city was in complete disarray, with multiple ambulance companies competing for the highest-paying transports, leaving some sectors of the city without coverage," said Chip Decker, the authority's chief executive officer.
"There was no accountability, which is why the Richmond Ambulance Authority was created and given responsibility for providing EMS services," Mr. Decker said. "The creation of the authority placed the patient first and guaranteed performance to the city's residents. Over the course of these 25 years, the City of Richmond truly has gained a world-class EMS system."
Since 2007, the RAA has been self-operated after severing ties with a contractor, he said, ensuring speedier and more efficient service in partnership with the city Department of Fireand Emergency Service.
He said RAA has earned a reputation as a high-performance EMS agency, most notably for its groundbreaking use of data and information systems to position ambulances to meet or exceed its goal of responding to a call in under 9 minutes.
On average, RAA responds daily to 200 calls and transports about 140 people to area hospitals, Mr. Decker said.
In the 2016 fiscal year that ended July 1, RAA responded to 66,000 calls, up 53 percent from the 43,000 calls RAA handled in 1991.
The RAA's consistent level of service, its implementation of clinical trials of medicine and equipment and its public education programs have not gone unnoticed, he said.
In 2015, the EMS World Magazine and the National Association of Emergency Medical Technicians named RAA the Career EMS Agency of the Year.
He also noted that RAA is among the rare EMS operations to earn accreditation from the Commission on Accreditation of Ambulance Services and to be named an Accredited Center of Excellence by the International Academies of Emergency Dispatch.
The authority also has had an impact on EMS internationally, most recently with its partnership with the Panamerican Trauma Society, Mr. Decker said.
Trauma surgeons from Central and South America are coming to Richmond to participate in the PTS' observer program, he said.
The program allows surgeons to spend weeks at a time embedded with RAA to fully understand the role an EMS organization plays in the overall trauma system, he said, allowing those physicians to take the lessons learned in Richmond and apply them in their own countries. 
In the past nine years, RAA also has hosted government officials, doctors and EMS personnel from other U.S. cities and abroad seeking to learn more about the operation. They have come from England, Scotland, Ireland, Sweden, Finland, Holland, Norway, Columbia, Chile, Brazil, Ecuador, Mexico, Australia, Turkmenistan and Taiwan.