VSU hoping for home winning streak starting Saturday against Livingstone
9/30/2016, 8:20 p.m.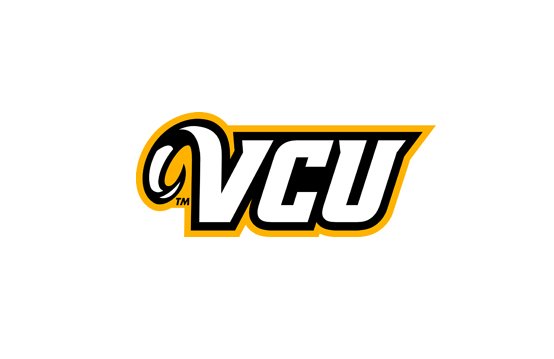 Virginia State University is hopeful of starting a new football winning streak Saturday, Oct. 1, on its home turf at Rogers Stadium.
The VSU Trojans, now 3-1 following a 35-14 loss last Saturday at Winston-Salem State University, are returning home to face CIAA rival Livingstone College at 6 p.m.
Located in Salisbury, N.C., Livingstone is 1-3 after losing to Chowan University 41-13 last week. Earlier this season the Blue Bears lost to Benedict and Davidson colleges, while defeating Edward Waters College.
VSU first-year Coach Reggie Barlow and Livingstone College's second-year Coach Daryl Williams will need no introductions.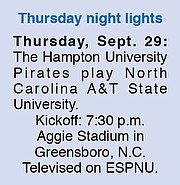 Coach Barlow coached at Alabama State University from 2005 to 2014. Coach Williams also was on the Alabama State coaching staff in Montgomery from 2001 to 2007. 
VSU's powerful running game lost some oomph at Winston-Salem State as the host Rams held the Trojans' Kavon Bellamy to 36 yards on 12 carries.
Bellamy entered game as the CIAA's top rusher.
Still, VSU ran for 176 yards overall on 41 carries, with Trenton Cannon pacing the offense with 80 yards and a touchdown.
Josh Harris, a sophomore from Hanover High School, caught six passes for 84 yards and scored a touchdown by recovering an end zone fumble.
With Bellamy contained, quarterback Tarian Ayres was forced to pass more than usual. The senior from Buckingham County hit 13 of 30 passes for 138 yards.
Matt Hillquist, a junior from Glen Allen High School, helped VSU's field position with eight punts averaging 41 yards.
Trevon Bryon led the VSU defense with 10 tackles. Brandon Lynch had nine tackles, including 2.5 for losses. Geo Feggins, the CIAA's leading tackler, made eight stops.
This marks VSU's first meeting with Livingstone College since a 30-7 Trojans' victory in 2010.
VSU's two-game home stand continues 2 p.m., Saturday, Oct. 8, with a CIAA Northern Division game against Elizabeth City State University. Homecoming is Saturday, Oct. 22, against Lincoln University.