David S. Carter Jr., husband of School Board member Nadine Marsh-Carter, dies at 59
8/4/2017, 9:36 a.m.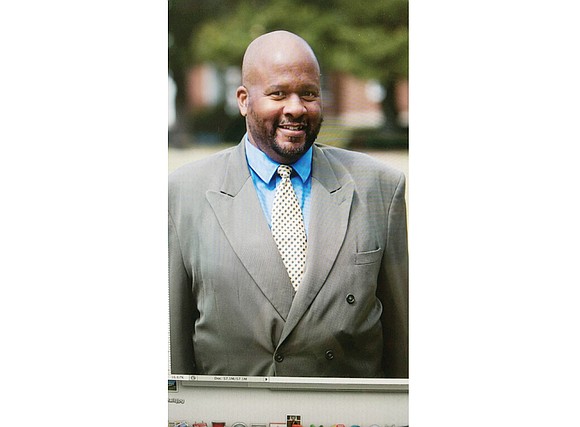 David Samuel "Big Dave" Carter Jr., the husband of 7th District Richmond School Board member Nadine Marsh-Carter, died Sunday, July 30, 2017.
Mr. Carter succumbed at Duke University Hospital in Durham, N.C., where he was being treated after suffering a heart attack, his wife of 28 years said.
He was 59 and the son-in-law of former Sen. Henry L. Marsh III, a Virginia ABC commissioner.
During Mr. Carter's 45-day effort to recover, "his quiet battle left me in awe," said Ms. Marsh-Carter, who is CEO of the Richmond-based Children's Home Society of Virginia. "He taught me to appreciate everyday things that one can take for granted. Every second was precious."
She expressed gratitude for "the outpouring of support. I've been blown away."
Family and friends will celebrate Mr. Carter's life at noon Friday, Aug. 4, at Cedar Street Baptist Church of God, 2301 Cedar St. in Church Hill. He is to be buried in Washington Memorial Park in Sandston.
Born in Hartford, Conn., Mr. Carter was a graduate of the Morse School of Business and spent much of his career in information technology.
He worked for Cigna insurance company in Hartford, where he met Ms. Marsh-Carter. After they married and moved to Richmond, he managed the database for Virginia State University's fundraising programs.
Ms. Marsh-Carter said her husband "was a big, thoughtful, humble man of deep integrity. He was a quiet leader who did not make headlines, but touched everyone around him."
He was appreciated in his Church Hill neighborhood, where he mowed the lawns for four nearby residents who didn't have mowers.
He also was active in the Boy Scouts, serving as scoutmaster for a troop at First Baptist Church on Monument Avenue. "He loved taking the troop camping," said Ms. Marsh-Carter.
In addition to his wife, survivors include the couple's two children, Kaitlyn Carter and David S. Carter III; his sister, Althea Phaire of New York; and his brother, Douette Carter of Hartford, Conn.
Ms. Marsh-Carter requested that memorial gifts be made in Mr. Carter's name to the Children's Home Society of Virginia, 4200 Fitzhugh Ave., Richmond, Va. 23230.
"We secured our children through the society and the gifts will help others create loving families," she said.