More charges prompt hold on Morrissey bar hearing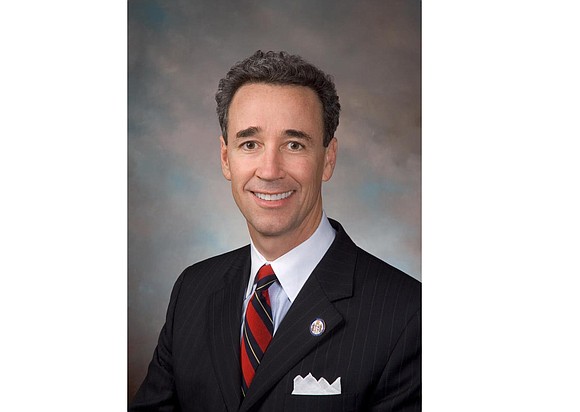 Attorney Joseph D. "Joe" Morrissey can still practice law — for now.
A three-judge panel hit the pause button Wednesday on a scheduled two-day hearing to determine whether the former state delegate should keep his law license.
The decision to halt the proceedings came after the Virginia State Bar filed new charges Monday, less than 48 hours before the hearing was to begin.
Citing issues of fairness and judicial economy, the panel led by Powhatan Circuit Court Chief Judge Paul W. Cella decided that all of the State Bar's allegations against Mr. Morrissey should be dealt with at one hearing, the date of which has not been set.
In the new charges, the bar alleges that Mr. Morrissey lied, falsified documents and destroyed evidence related to a three-year-old case in which he was charged with sex crimes stemming from his relationship with an underage receptionist in his law office, whom he later married.
The charges by the State Bar, which regulates lawyers, involve Mr. Morrissey's alleged actions or statements during the criminal case and during the bar's nearly two-year investigation.
In the criminal case, Mr. Morrissey took an Alford plea — meaning he maintained his innocence but agreed there was sufficient evidence to convict him — and spent time in jail while also serving in the General Assembly.
The previous charges that led to Wednesday's hearing involve claims that he and his firm botched the representation of a proposed but never built National Slavery Museum that was an initiative of former Gov. L. Douglas Wilder, and that he did not properly represent another client.
Mr. Morrissey has denied those allegations.
In court, his attorney, state Sen. William M. "Bill" Stanley Jr. of Franklin County, said Mr. Morrissey would request a three-judge panel to hear the case.