Joe Morrissey fights to save his law license on March 26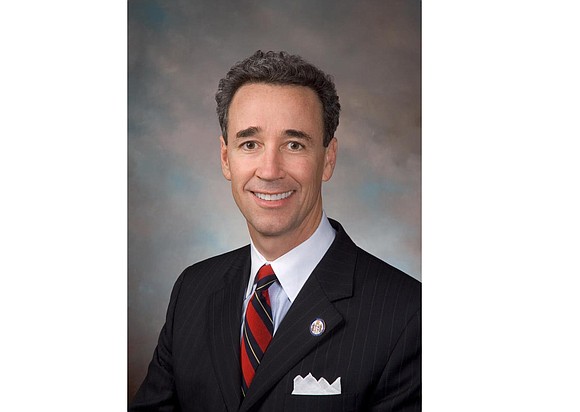 Once again, Joseph D. "Joe" Morrissey is in a fight to save his law license.
A three-judge panel is gearing up to decide his future to practice law.
The panel is scheduled to hold a four-day hearing later this month to consider charges from the Virginia State Bar alleging that Mr. Morrissey violated legal ethics in seeking to cover up a sexual relationship with a 17-year-old receptionist in his office. The incident happened four years ago and Mr. Morrissey is now married to the former receptionist.
The face-off between the State Bar and the 60-year-old Mr. Morrissey is to begin Monday, March 26, in the John Marshall Courts Building in Downtown.
Mr. Morrissey has avoided any comment on the case since the State Bar issued the charges on Aug. 1.
This is second time the State Bar has sought to strip Mr. Morrissey of his license.
Mr. Morrissey was disbarred by a federal court in 2001, and his law license was revoked in 2003 when he allegedly failed to notify clients and the courts of the earlier suspension of his license.
That license revocation lasted until 2012, when a divided Virginia Supreme Court overruled the State Bar and reinstated his license.
The current action stems from allegations Mr. Morrissey had a sexual relationship with the underage receptionist, then Myrna Pride, who worked in his office in summer of 2013.
Mr. Morrissey was indicted on felony charges and, under a plea deal, was convicted of a misdemeanor of contributing to the delinquency of minor and served three months of a six-month sentence in the Henrico County Jail. Then a member of the Virginia House of Delegates, he became the first legislator to commute from jail to the General Assembly.
Still, Mr. Morrissey denies that his relationship with Ms. Pride was sexual before she celebrated her 18th birthday in March 2014. The couple, now married, have three children together.
At the time, Mr. Morrissey claimed that he was framed by Ms. Pride's former girlfriend, alleging that she placed sexually graphic pictures and text messages on his phone.
Spurred by prosecutors who believed Mr. Morrissey was lying, the State Bar opened its investigation into whether Mr. Morrissey violated legal ethics. The State Bar alleges that Mr. Morrissey made up the hacking defense, erased text messages that would have incriminated him, made up alibis and also prepared witnesses to lie during testimony.
The State Bar issued the new charges as it sought to remove his license for alleged ethics violations involving his representation of former Gov. L. Douglas Wilder and the now defunct National Slavery Museum the former governor was seeking to establish in Fredericksburg.
A three-judge panel halted the proceedings in that case. Now all of the charges are wrapped up in the case to be heard March 26.