Lawsuit alleges RRHA overcharged thousands of public housing residents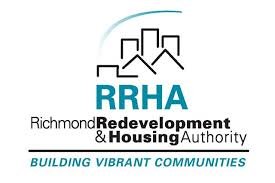 Has the landlord for Richmond's public housing residents been ripping off its tenants?
Yes, according to the nonprofit Legal Aid Justice Center, the poor people's law firm with offices in Richmond, Charlottesville and Falls Church.
In a federal lawsuit percolating since February, the Legal Aid Justice Center accuses the Richmond Redevelopment and Housing Authority of overcharging at least 3,000 families for electricity in violation of federal housing and state consumer protection laws.
RRHA, which is now in settlement talks, has not sought to refute or deny any of the allegations, according to court documents in the case, the latest in a series the Justice Center has brought and won against other Virginia public housing agencies, including those in Charlottesville and Petersburg.
The Richmond case, filed on behalf of six current and former tenants as well as all families renting from RRHA, focuses on the period between 2014 and 2016. However, the Justice Center alleges RRHA began overbilling in 2012.

According to the suit, RRHA wrongly assessed $229,947 in excess utility charges between October 2014 and November 2016 without providing any justification.
Along with inflating utility bills, RRHA also assessed tenants a $15 monthly late fee for failure to pay rent plus the utility charge and used nonpayment of the excessive utility bills as an excuse to wrongly seek eviction, the suit states.
And RRHA did so knowing that the utility overcharge was assessed in violation of the lease, federal housing law and a state law that bars landlords from treating unpaid utilities as rent and charging a late fee on that portion of a monthly bill, the suit states.
Cenquetta Harris exemplifies the financial and emotional toll that RRHA's actions have taken, according to the suit.
Because of her meager income, she pays $50 a month in rent to RRHA for the apartment she and her three children occupy in the Fulton community. But she still can't afford the apartment because of the utility charges that accompany her monthly rent bill.
Since January 2013, Ms. Harris has accumulated $1,800 in unpaid utility charges and late fees, according to the suit.

Like the other complainants, Ms. Harris has been hit repeatedly with a $15 late fee for failing to fully pay the combination of rent and utility charges even though the late fee is illegal, the suit states.
RRHA has taken her to court several times seeking her eviction for failing to fully pay the utility surcharge even though she has done everything she can to cut down on power use, the suit states.
She keeps the apartment dimly lit with low-wattage light bulbs and unplugs almost every appliance when not in use, the suit states.
Still, she faces large monthly bills for excess utility usage, which means RRHA claims she uses more electricity than the allowance RRHA includes at no charge with its rent.
Ms. Harris has complained that RRHA helped create the problem by refusing to respond to her requests to fix a crack in her door and loose window panes that bring in cold in the winter and heat in the summer, boosting her use of power for heating and air conditioning.
According to the suit, RRHA can charge tenants for extra power, but has never followed the procedure that the U.S. Department of Housing and Urban Development spells out to impose such a surcharge.
The suit seeks repayment of the overcharge and an end to RRHA's practice of illegally gouging tenants.
Along with Ms. Harris, the Justice Center brought the suit on behalf of former tenant Shanta Miles and four other current tenants, Jacqueline Turner, Kathy and Joseph Allen and Cora Hayes, as well as unnamed tenants who were affected.