Settlement to give current, former RRHA tenants refunds or credits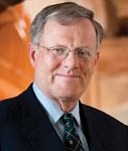 Cora Hayes is celebrating a big win in a legal case challenging the oversized electricity bills that the Richmond Redevelopment and Housing Authority has imposed on its low-income tenants since 2012.
"We did it," said the longtime public housing activist who was among the six current and former RRHA tenants who secured a settlement with RHHA that will mean refunds and lower rates going forward for more than 7,000 tenants whom RRHA overcharged.
Under the deal valued at nearly $2.77 million, RRHA will refund about $1.28 million in overcharges and other fees.
The authority also will make adjustments to current and future bills worth an estimated $1.3 million.
On average, affected tenants could receive bill credits or refund checks averaging about $112, with some families receiving larger amounts to reimburse for wrongfully applied late fees and for inaccurate billing.
The settlement was crafted by lawyers with the Legal Aid Justice Center and Consumer Litigation Associates who represented the tenants.
It also represents a significant hit to RRHA's revenues at a time when the public housing authority is bemoaning the lack of federal funds to maintain its rental units and has yet to ensure the heat will work in all 4,000 units in the city next winter.
The settlement is the largest ever in this type of case in Virginia, but still far smaller than a jury might have awarded if the case had gone to trial.
The settlement would result in refunds to tenants of about 22 percent of the wrongful charges RRHA imposed, according to the final settlement order entered July 10 by U.S. District Court Judge John A. Gibney Jr.
RRHA agreed to the terms in February to end the litigation and Judge Gibney tentatively approved the settlement in March. However, the final order was held up as RRHA reported needing time to correct errors in tenant utility accounts, according to court documents.
When the final settlement went to Judge Gibney, RRHA had boosted the final settlement award by about $220,000, the order states. The total amount could increase by the time settlement payments go out — possibly in late August — because of the interest that is being applied.
According to the order, the settlement will go into effect in 45 days if there is no appeal of the terms. There is a 30-day deadline for filing an appeal, which expires Thursday, Aug. 9. No appeal is expected as virtually everyone affected has accepted it, meaning that current and former tenants should begin receiving payments or credits on or about Aug. 24.

Under the terms of the agreement, Ms. Hayes and her fellow plaintiffs are to receive $1,000 apiece for their time and trouble pursuing the case. The others plaintiffs are Shanta Miles, Jacqueline Turner, Cenquetta Harris and Kathy Allen and her husband, Joseph Allen, who has since died.
RRHA also is to pay $100,000 to the Legal Aid Justice Center for legal fees and court costs.
The majority of funds, totaling about $1.17 million, are to be distributed as follows: