RRHA tenants to get refunds in lawsuit settlement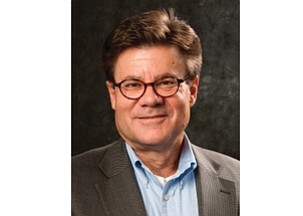 The Richmond Redevelopment and Housing Authority, which is the landlord for Richmond's public housing, has agreed to refund nearly $1 million to current and former tenants who were overcharged for electricity over four years.
In addition, the RRHA plans to return nearly $80,000 to tenants as it implements new utility allowances that will increase the amount of power tenants can use before they must pay.
The payments are part of a proposed settlement RRHA has reached with the Legal Aid Justice Center to end a federal class action lawsuit challenging the RRHA's determination of tenant utility allowances between Nov. 1, 2012, and Oct. 31, 2016.
Orlando C. Artze, RRHA's interim chief executive officer, announced the settlement terms in a joint news release with the tenants' lawyer, Sylvia Cosby Jones, managing attorney for the nonprofit LAJC.
Along with the monetary payments, the release stated that RRHA also has agreed:
• To keep higher allowances for electricity usage in place for at least three years for regular tenants;
• To create new notices, policies and procedure to benefit elderly and disabled tenants who use extra electricity because of their health conditions;
• To change billing statements to give tenants more information about their electricity usage, their allowance and any surcharge; and
• To train staff regarding billing procedures and handling tenant requests for relief and the method for filing grievances overcharges.
The settlement is to take effect once it is approved by U.S. District Judge John A. Gibney Jr. He has scheduled a final hearing on Thursday, Feb. 15, in the federal district court in Richmond.
The statement did not indicate how many people are to receive payments, how they are to present claims, when RRHA would begin issuing refunds and how much the average payment might be.
However, Mr. Artze stated the settlement allows any unclaimed money to be used to create an energy efficiency fund to seal windows and to take other steps to reduce electric use for current tenants.
Cenquetta Harris, one of the six tenants who sued RRHA, expressed delight with the agreement.

"As tenants, we work hard to try to pay our bills. But our utility bills were too high," she stated in the release. "This settlement shows that when we band together to stand up for ourselves, we can make sure that everyone is treated fairly."
Mr. Artze recently replaced at the housing authority former CEO T.K. Somanath, who was heavily involved in hashing out the settlement terms before he left. Mr. Artze stated that the authority "is pleased to have worked constructively with the plaintiffs … to resolve this complex dispute so that RRHA can continue to focus on meeting the needs of residents in our public housing communities."
After unsuccessfully attempting to resolve the issue, LAJC filed suit in February 2017 on behalf of Ms. Harris and five other tenants, some of whom had faced or were facing eviction over unpaid electricity charges.
The suit alleged that RRHA failed to set or implement a policy providing an appropriate utility allowance for tenants, resulting in excessive power charges.