Larus Park water sale on track for approval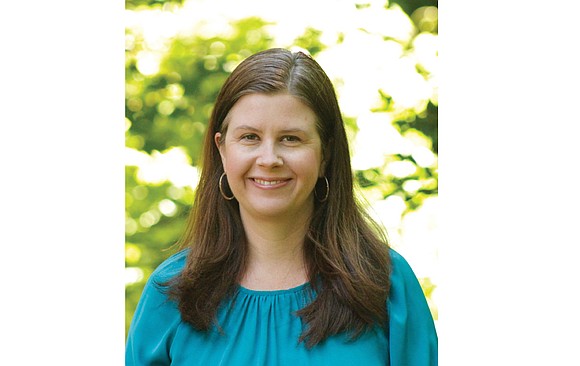 A controversial City Hall plan to sell more water to Chesterfield County appears to be on track to win Richmond City Council approval now that a key member is supportive.
City Councilwoman Kristen N. Larson, 4th District, advised the Free Press last week that she will drop her opposition to the plan that would allow the county to clear trees and install a large new water tank and pipes in 1.2 acres of a public park in her district.
The total project is projected to cost $22 million, according to the city.
Ms. Larson said she was persuaded to support the project after Mayor Levar M. Stoney announced the city's Department of Utilities had agreed to purchase 18 acres of largely undeveloped adjacent land to expand Lewis G. Larus Park, located in the 8800 block of Huguenot Road. That $420,000 purchase also needs the council's approval.
However, Ms. Larson indicated that this would be the first and last time she would support any development in the 106-acre Larus Park or the new addition.
She conditioned her support for the Chesterfield water project on winning council approval of a conservation easement that would ensure that no additional park land could be disturbed.
The unwritten rule for the council is to defer to the incumbent district representative's view of a project in his or her district.
Under planning for nearly two years, the project drew an immediate thumbs down from Ms. Larson and others on City Council after Mayor Stoney put the issue on the council's docket in April.
The main objection: The plan would require lifting a council-imposed ban on development in Larus Park.
The proposal also drew fire from Richmond parks advocates like Dr. Charles Price, who had crafted the ban that council passed in 2001 to protect Larus and other city parks.
Charles Pool, a citizen advocate, also urged rejection based on his analysis that the city would make very little money from the proposed sale of an extra 5 million gallons of water a day to Chesterfield.
The county currently buys 27 million gallons a day of treated drinking water from the city and would boost that to 32 million gallons a day if the Larus project is approved.
The department acknowledged the city would earn about $85,000 a year in net new revenue from the sale of the additional water.
The city plans to charge Chesterfield 7.4 cents for each 7.48 gallons of treated water the county purchases, or just a fraction more than the 7.05 cents the city spends to produce the water.
That contrasts with the 40.4 cents city residents pay for each 7.48 gallons of drinking water used, according to the city's published charges.
The department bills in cubic feet. One cubic foot equals 7.48 gallons.