10,000 consumers to benefit from state deal with loan company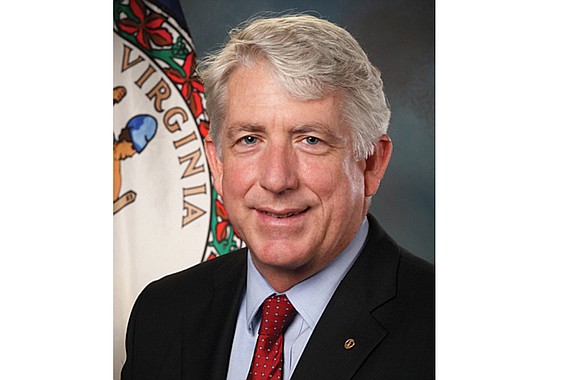 Thousands of desperate Virginia consumers who borrowed money from a supposed Native American company called Western Sky Financial soon will have their loans forgiven or will get a refund of the illegal sky-high interest they paid.

Virginia Attorney General Mark Herring announced the refunds and loan forgiveness for borrowers Tuesday in disclosing a settlement with the company, CashCall Inc., that posed as the now defunct Western Sky in what he described as a deceptive and illegal borrowing scheme.

Mr. Herring stated that CashCall has agreed to pay $15.3 million to settle all claims resulting from its use of Western Sky Financial in advertising its loans that charged up to 230 percent interest, or far above the 12 percent state law allows.
 Overall, 10,000 borrowers are expected to benefit from the settlement, Mr. Herring stated.

Under the settlement, which still needs federal court approval, the company has agreed to forgive or wipe out $5.9 million in loans currently on its books, Mr. Herring stated. In addition, CashCall has agreed to provide $9.4 million in restitution to consumers who were overcharged in interest on Western Sky loans of $700 to $10,000.
 The company also has agreed to make corrections on those borrowers' credit reports and has pledged not to make such illegal loans again.

The settlement, secured by the Predatory Lending Unit in the Consumer Protection Section of the Attorney General's Office, also requires the company to pay $100,000 in civil penalties and state attorneys' fees.

"Online lenders are quickly becoming a new source of high-interest, financially risky loans," Mr. Herring stated. "Unfortunately, like payday and car title loans before them, these small dollar loans issued online often come with exorbitant interest and fees that can trap a borrower in a cycle of debt.

"This is the largest settlement the Predatory Lending Unit has secured against an online lender, and I hope this settlement sends a clear message that we will not allow lenders to deceive, defraud or abuse Virginia consumers."

In this case, he stated that CashCall posed as Western Sky to market and issue its high-cost installment loans, then pretended that the supposed tribe affiliation meant that state or federal laws regarding interest applied to its loans were legal, along with its excessive interest rates.

However, the PLU determined that state law did apply in going after the company, Mr. Herring stated.
 He stated that the settlement has been filed with the U.S. District Court for the Eastern District of Virginia in Richmond and is included with a class action suit against CashCall.

For more information about the settlement or to file a complaint: consumer@oag.state.va.us or (804) 552-9963.