Dave Robbins named to Small College Basketball Hall of Fame
7/7/2017, 9:29 a.m.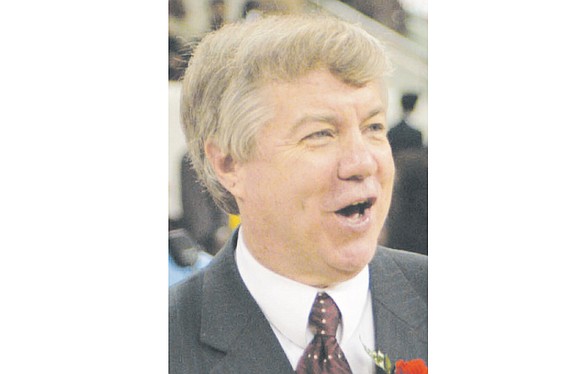 Retired Coach Dave Robbins' already glowing resume continues to grow.
The former Virginia Union University basketball coach has been named to the Small College Basketball Hall of Fame.
Robbins is one of two coaches who will be inducted Nov. 2 in Evansville, Ind.
In 30 seasons guiding the VUU Panthers, Robbins posted a record of 713-194 that featured three NCAA Division II national crowns.
Robbins already has been named to the Virginia Union University, CIAA and College Basketball halls of fame.
The other coach being inducted this fall with Coach Robbins is Dan Meyer, who accumulated 923 wins at David Lipscomb University in Nashville, Tenn.; Hamline University in St. Paul, Minn.; and Northern State University in Aberdeen, S.D.
Former players to be inducted during the ceremony in Evansville will be Zelmo Beaty, Prairie View A&M University; Walt Frazier, Southern Illinois University; Bob Love, Southern University; and Jack Sikma, Illinois Wesleyan University.
Also Elmore Smith, Kentucky State University; Jim Spivey, Southeastern Oklahoma State University; Rico Swanson, Bethel College of Ind.; George Tinsley, Kentucky Wesleyan College; and Al Tucker, Oklahoma Baptist University.
Emil Liston, a founding father of the National Association of Intercollegiate Athletics, will be inducted as a contributor.
Beaty, Love and Smith used HBCU programs as a springboard to the NBA.
Evansville hosted the NCAA's former "College Division" and Division II tournament finals from 1957 to 1976.