Robert Moore, former VUU coach, dies
10/16/2015, 9:11 p.m.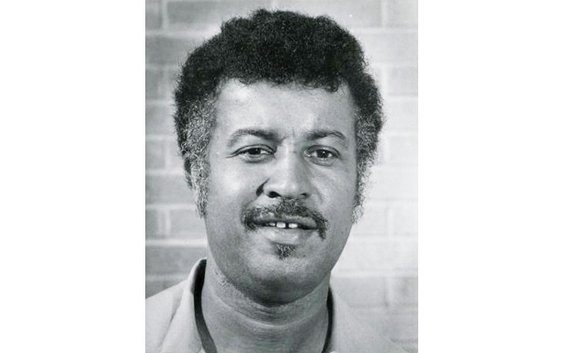 Former Virginia Union University basketball Coach Robert D. Moore died Sunday, Oct. 11, 2015, at his home in Charlotte, N.C.
He was 74.
Mr. Moore posted a 90-48 record in five seasons coaching at VUU in the 1970s. His best season was 1976-77, when the Panthers went 25-5 and advanced to the NCAA Division II tournament in Baltimore. The Panthers led the nation in scoring that season, averaging 98.8 points per game.
He left VUU following the 1977-78 season to coach at Johnson C. Smith University in Charlotte. He compiled a 148-101 mark in nine seasons with the Golden Bulls.
An Asheville, N.C., native, Mr. Moore was a VUU alumnus of the Class of 1962. He played basketball and football under Coach Tom Harris. He was a member of the 1959 football team that went undefeated with a 7-0-1 record. He also played on the 1959 basketball team that lost the CIAA tournament finale to North Carolina A&T State College.
He later succeeded Coach Harris as VUU basketball coach in 1973.
When Mr. Moore left VUU for the coaching position at Johnson C. Smith University, he was succeeded at VUU by Dave Robbins in 1978.
In 1980, Coach Robbins and the Panthers won their first NCAA Division II title with a starting lineup of players — Larry Holmes, Derwin Lilly, Keith Valentine, John Linney and David Lewis — all recruited by Mr. Moore.
"That was Bob's team," Mr. Robbins told the Free Press on Monday. "All I had to do was keep from messing it up."
Mr. Moore was inducted into the Athletic Hall of Fame at VUU and Atkins High School in Winston-Salem, N.C.
As a coach at Atkins High in 1969, Mr. Moore led the school to North Carolina's State 4A title. He was the first African-American coach to win the 4A crown and also the first African-American to be named North Carolina Coach of the Year.
Survivors include his three sons, Robert D. Moore Jr., Clarence Moore and Rayner Moore.
A memorial ceremony will be held 10 a.m. Saturday, Oct. 17, 2015, at Jane M. Smith Memorial Church on the campus of Johnson C. Smith University, 100 Beatties Ford Road, Charlotte, N.C. A reception will follow in Grimes Lounge of the Joyce Taylor Crisp Student Union.