Morehouse College grad named new interim president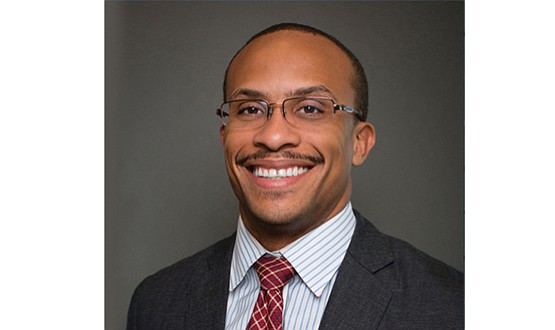 ATLANTA
Harold Martin Jr., a 2002 Morehouse College graduate and secretary of its Board of Trustees, has been named interim president of the all-male institution that is celebrating its 150th anniversary.
The board announced the selection of Mr. Martin on June 26. He replaces William J. "Bill" Taggart, who died in June from an aneurysm.
Mr. Taggart, 55, had only been serving since April, when the board voted to end President John S. Wilson's contract two months before it expired.
Mr. Martin will take on the day-to-day leadership responsibilities for the college until a new president is hired. 
Dorothy Cowser Yancy, a longtime board member and former president of Shaw and Johnson C. Smith universities, will serve as a senior adviser to Mr. Martin.
Mr. Martin graduated summa cum laude from Morehouse, earning a bachelor's in business administration and a membership in Phi Beta Kappa honor society. He later earned an MBA from Harvard Business School and a law degree from Yale University.
He previously worked as an associate partner at McKinsey & Co., a management consulting firm, helping numerous academic institutions solve financial, organizational and strategic challenges.
Since leaving McKinsey & Co., he has built a successful independent consulting practice and private investment firm in Atlanta, where he currently lives with his wife and children.
He was invited to join the Morehouse Board of Trustees in 2014 after leading a pro bono consulting project to develop the college's strategic plan in 2011.
Mr. Martin said in his new interim role, he has stepped down from the board and will continue to work on some of the objectives Mr. Taggart outlined for Morehouse.
"While these circumstances are certainly unprecedented, I am honored to step into the role of interim president of Morehouse College," Mr. Martin said in a statement.
"Over the past few months, the college has made great strides under the leadership of Bill Taggart. It's amazing how much he was able to accomplish in such a short amount of time."
Mr. Martin is the second college leader in his family. His father, Harold Martin Sr., is the chancellor of North Carolina A&T State University and a former chancellor of Winston-Salem State University.