Remembering Ralph Garr, former phenomenal Richmond player
7/14/2017, 10:17 a.m.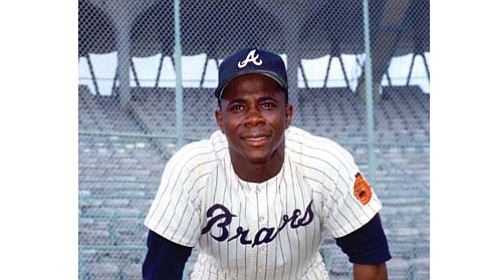 Beep! Beep!
In examining Richmond's professional baseball history, one name deserves special mention — Ralph Allen Garr, aka "The Road Runner."
No athlete ever shined brighter, or created more excitement on the Boulevard than the left-handed hitting outfielder renowned for his elite bat, blinding speed and fitting nickname.
A third round draft choice out of Grambling State University in Louisiana, the two-time International League All-Star was brilliant in two seasons with the Richmond Braves, Atlanta's former top affiliate.
Garr, along with Tommie Aaron and Dusty Baker, were among the first African-Americans to suit up at the old Parker Field.
The African-American players of that era lived at the Eggleston Hotel in Jackson Ward. At least once in 1970, Garr and Baker visited the former Richmond Afro-American newspaper and its editor, the late Raymond H. Boone.
Garr's Richmond statistics are breathtaking. As a 23-year-old IL rookie in 1969, the 5-foot-11, 197-pound Garr hit .329 with 63 stolen bases.
In 1970, he batted at a phenomenal .386 pace — an IL record — with 39 steals for the Richmond Braves.
Upon arrival in Atlanta as a full-time player in 1971, Garr maintained his torrid offensive pace.
Batting second in the Braves' order, Garr hit .343 in 1971, second in the National League to St. Louis' Joe Torre.
The next season, he hit .325, second in the NL again, this time to the Chicago Cubs' Billy Williams.
"The Road Runner" was just getting loose.
In 1974, Garr's .353 average and 214 hits led the NL. His 149 hits prior to the All-Star break still stands as the league mark.
At Atlanta's Fulton County Stadium, Garr was a fan favorite both for his productivity and for his nickname, which was made official in Georgia. The Atlanta Braves negotiated an exclusive baseball contract with Warner Bros. Cartoons to use animated scenes from the Looney Tunes character "Road Runner" on its scoreboard. Whenever Garr reached base, the cartoon character's "Beep! Beep!" was played on the right field calliope.
Garr, now 71 and living in Houston, went on to record a .306 career average with 1,562 hits and 172 big league stolen bases in a career that ended with the California Angels in 1980.
Hall of Fame columnist Jim Murray of the Los Angeles Times once wrote this about Garr: "He's harder to get out than an impacted tooth."
Few have been more proficient at collecting hits and accumulating Hall of Fame honors.
Garr is a member of the state of Louisiana, Grambling State, International League and Atlanta Braves halls of fame.
The speedster delivered on all levels.
Playing second base for Grambling in 1967, Garr led the NAIA in hitting (.586) while helping the Tigers to a 35-1 record.
There have been many All-Stars to pass through Richmond as members of the Virginians (1956 to 1964), the Braves (1966 to 2008) and the Flying Squirrels (2009 to present).
Tom Tresh, Joe Pepitone and Al Downing were among the Virginians who moved up to help the parent New York Yankees to several American League pennants.
Former Richmond Braves standouts who went on to greatness in Atlanta included Baker, Dale Murphy, Chipper Jones, Andruw Jones, Dave Justice, Javier Lopez, Tom Glavine and John Smoltz.
More recently, former Richmond Squirrels shortstop Brandon Crawford was a mainstay for the San Francisco Giants during their 2010, 2012 and 2014 World Series wins.
Pro baseball on the Boulevard has provided almost continuous entertainment for well more than a half century.
But those who had the privilege to watch him hit with a vengeance and kick up a cloud of dust on the base paths are convinced that Garr, "The Road Runner," remains the top all-time attraction.